On Saturday, April 9th, we took Bobby to see Thomas the Train. He is a huge Thomas fan, and we were thrilled to take him to A Day Out with Thomas, in Calera, AL. Bobby was sick with a fever a few days before we went, so he was not feeling 100%. But, nonetheless, we think he had a great time!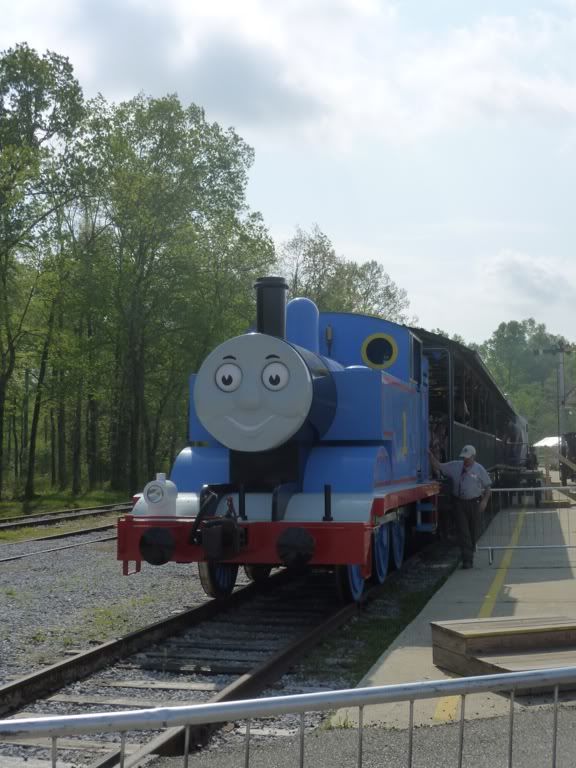 Smiling daddy...
This isn't the best picture of Bobby, but it shows the shirt I had made for him!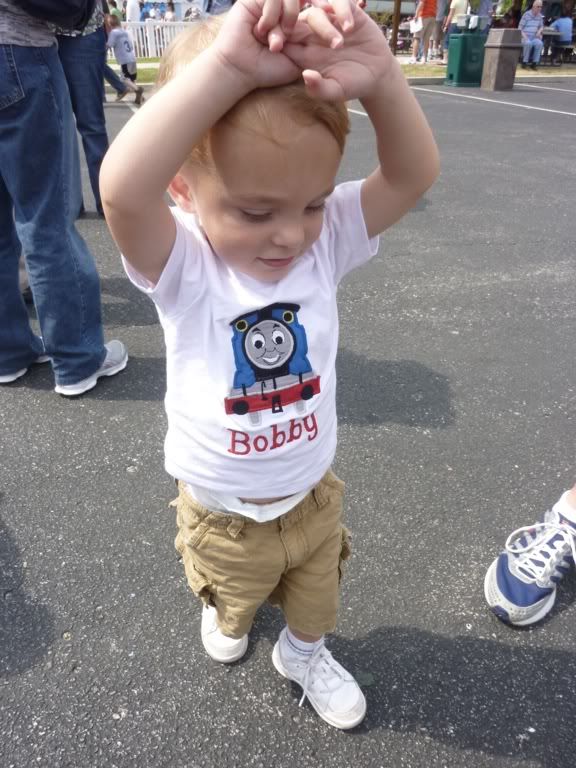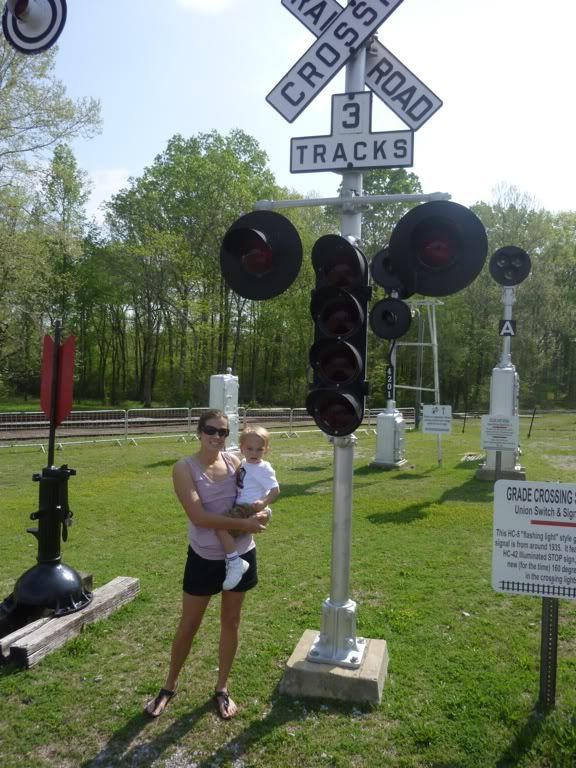 Here's comes Thomas!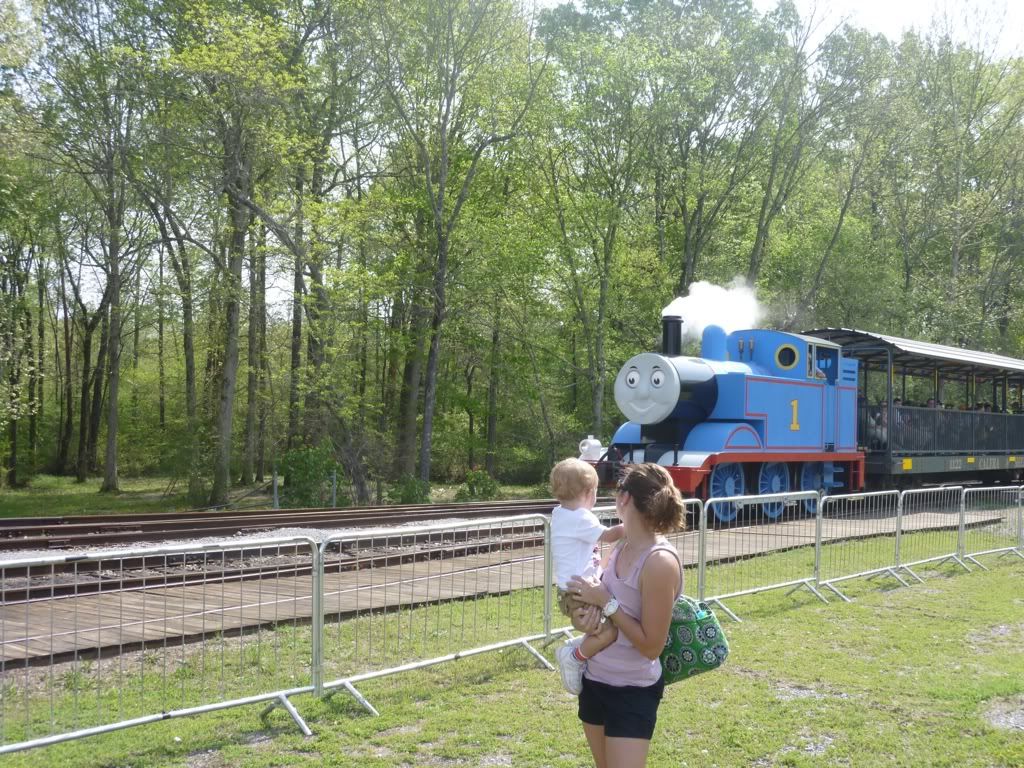 Riding on my lap, during the train ride.
Bob, always the Eagle Scout, is prepared with his own pocket knife. It came in handy for lunch time!
Bobby gets his first temporary tattoo! (He picked it out.)