A few weekends ago, my friend Lexy had a surprise baby shower thrown for her. It was a morning shower at our neighborhood resort. The food was delicious, and the company - even better.
We had a private room in the restaurant.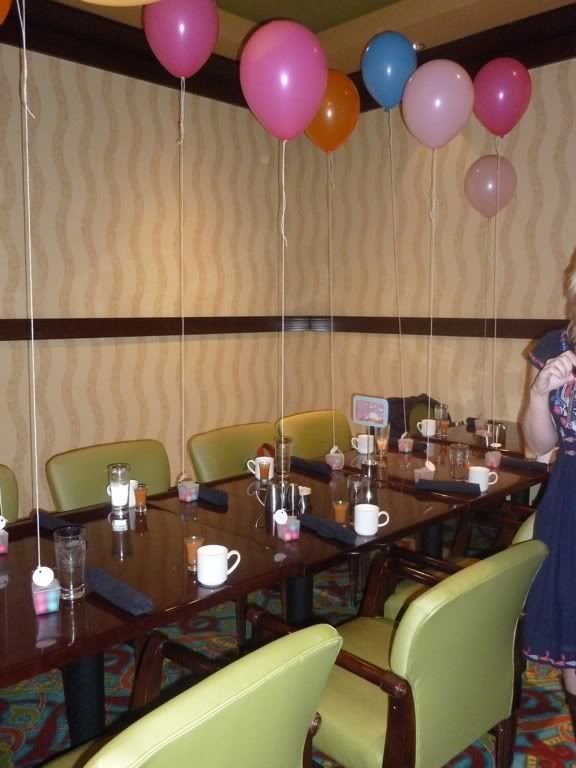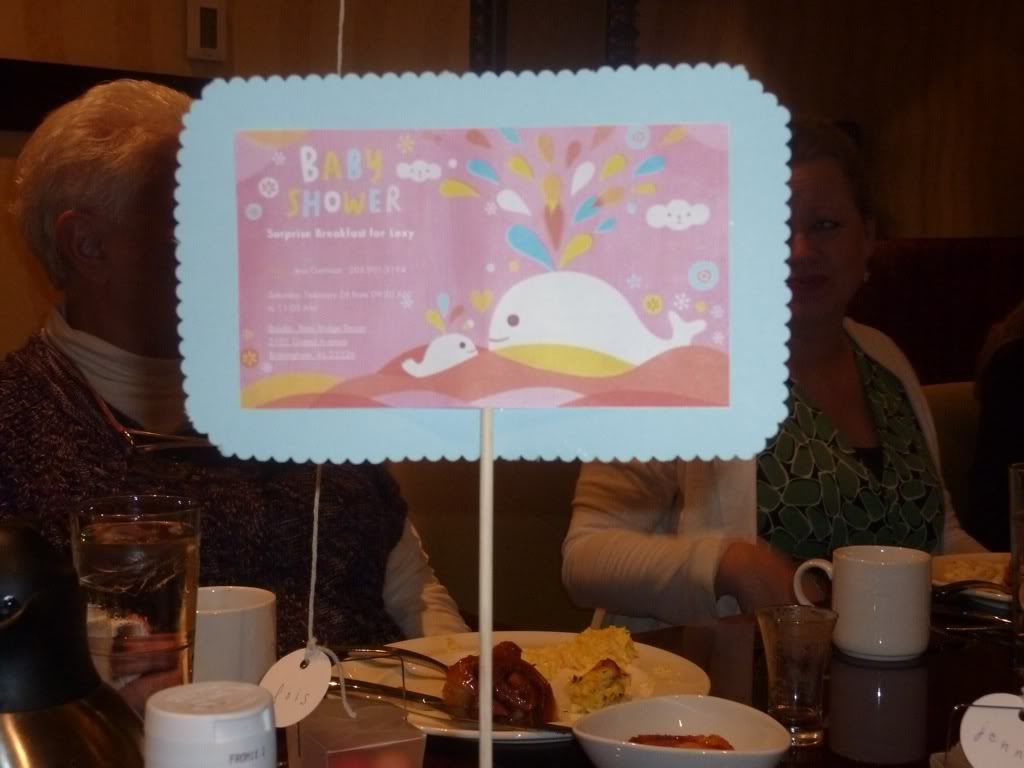 Here are some of my neighborhood friends, from left to right: Volree, Brooke, Jenny, and Beth.
Surprise!
Lots of friends to celebrate: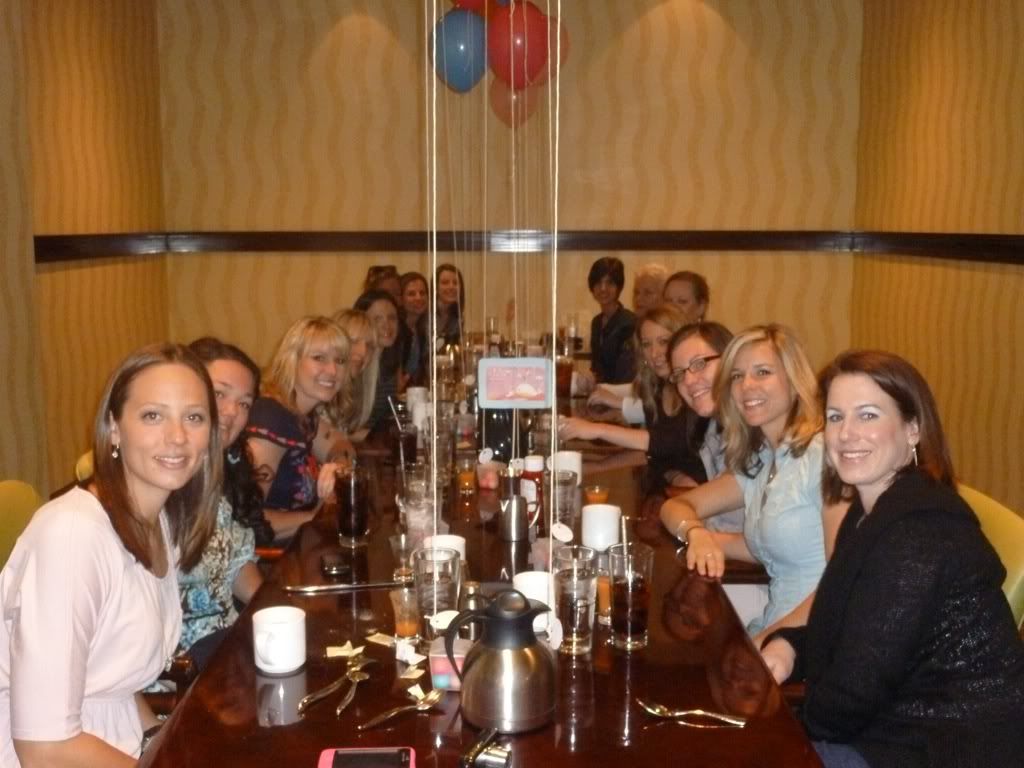 Sweet Lexy had a ton of gifts to open for baby #2!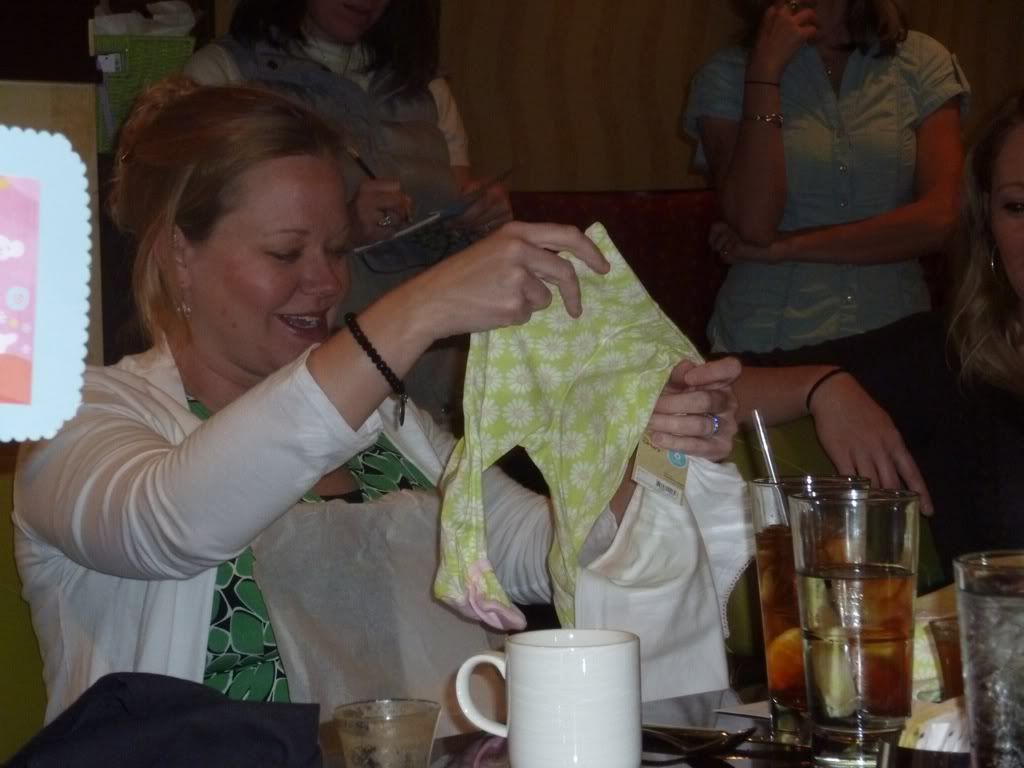 I heart these girls.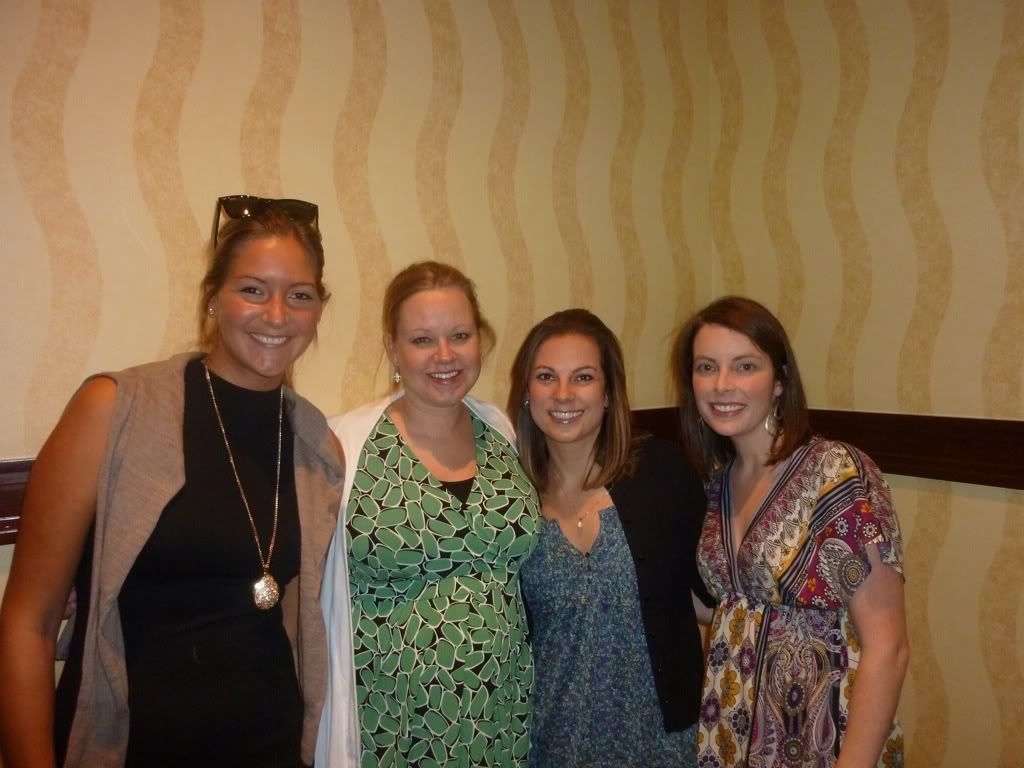 Baby sister arrives next month!