(Please excuse the major backlog of posts I am doing... I'll be caught up soon enough!)
Our Easter this year, was pretty similar to last year. We headed to church in the morning, and then to our neighborhood resort for brunch. I only got a picture of Bobby's Easter basket that day. (Bad, Jen.) I don't really allow Bobby candy, so we just stuck to the basics for his basket: books, activity books, stickers, and a DVD.
Bobby and I, (along with my friend Gina, and her son, Luke) also went to see the Easter bunny at the local mall, the week prior. He was not a fan (I had to sit with him), but, I'm happy to say, he wasn't hysterically crying! Ha! And, yes, I took a picture of the printed picture, instead of scanning it. :)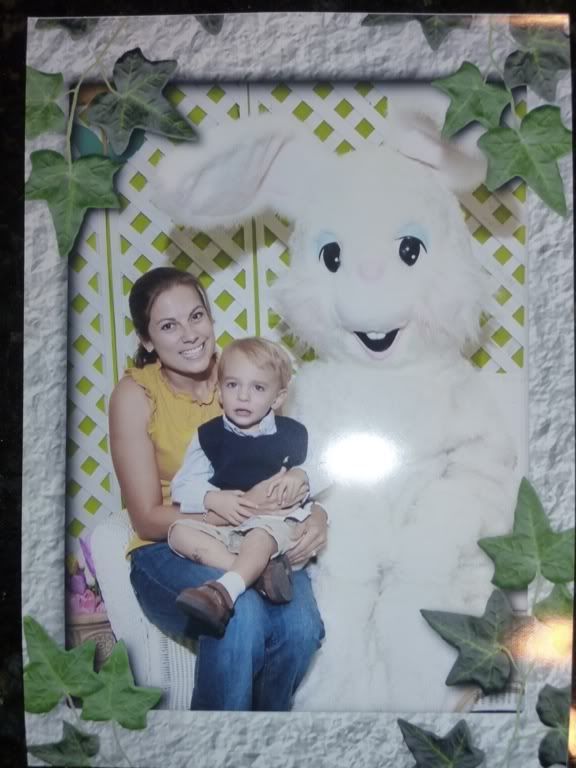 We spent the Friday morning, before Easter, at Gina's house. We decorated yummy Easter bunny cakes, and had an egg hunt for the kids. It was a good time!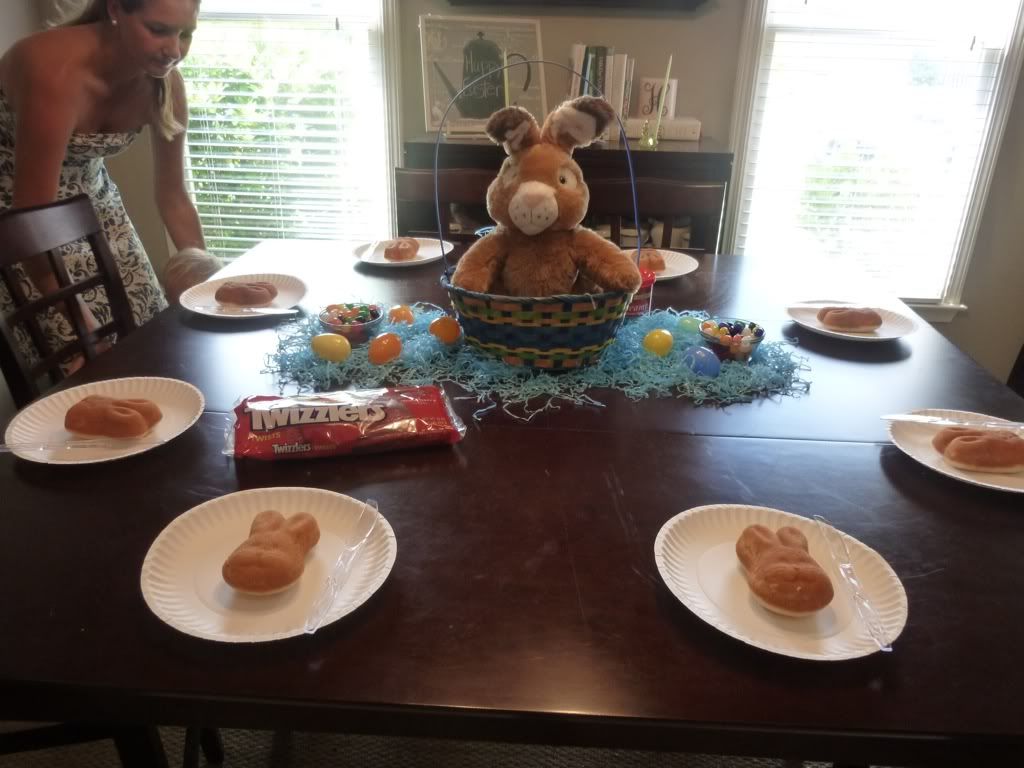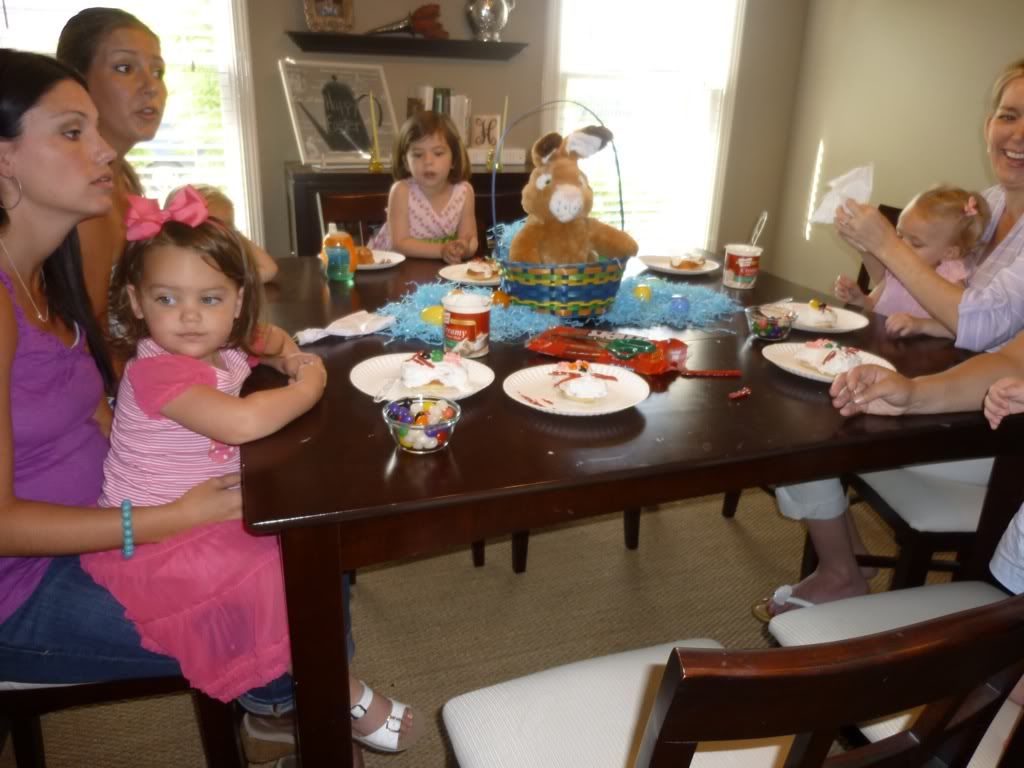 Bobby was more interested in playing with Lightning McQueen!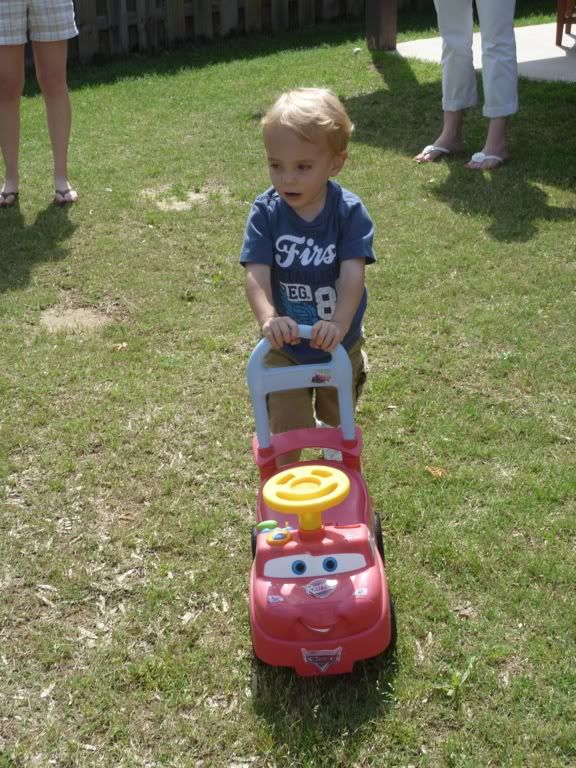 He also liked to dump his eggs!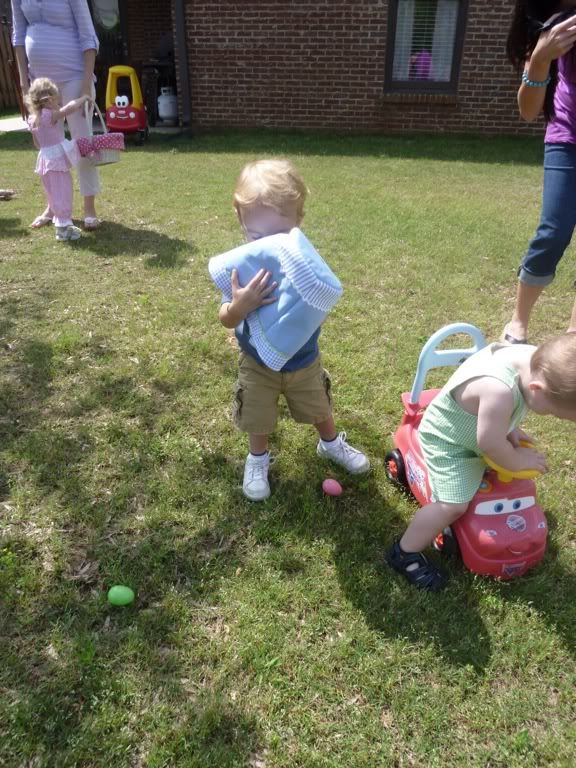 We tried to get all of the kids to line up by the fence. As if!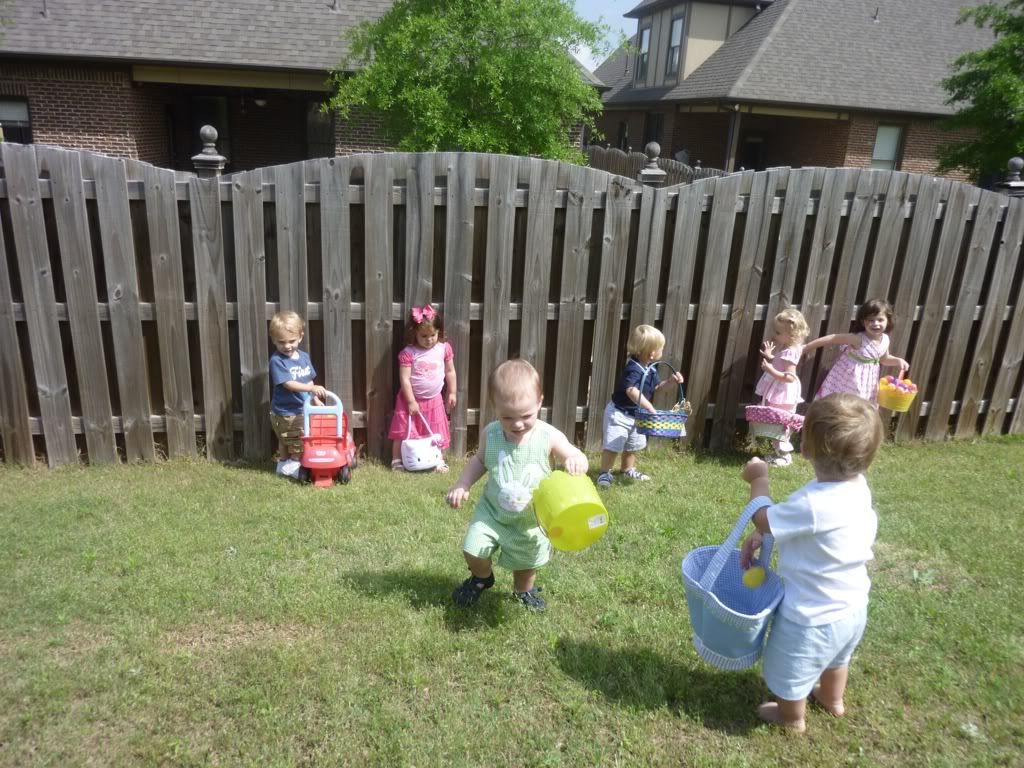 Overall, it was a success!
(And, Bobby was not being to0 cooperative with pictures that day. He was having too much fun!) :)