Bobby and I spent a week at the beach with my family, back in July. Bob was not able to join us because he was studying for his Series 7 test (he passed with flying colors!), and then had to go out of town for work. It was great spending time with my family; but not much of a relaxing, beach vacation for me. It is hard being the sole parent to a toddler, when they are out of their element. I had plenty of help, but it was still exhausting. I'm sure being 20 weeks pregnant at the time, also contributed...
Here are a few pictures to document our trip:
Grandma "Lala" & Bobby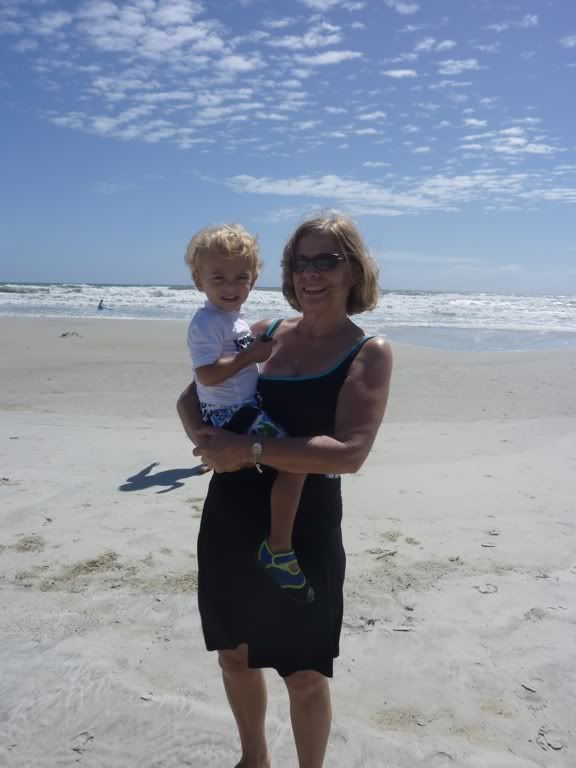 Bobby (age 2) & Alexis (age 5) playing in the sand. This was a rare occasion for Bobby. He did not enjoy the beach this trip, and wanted to be held most of the time.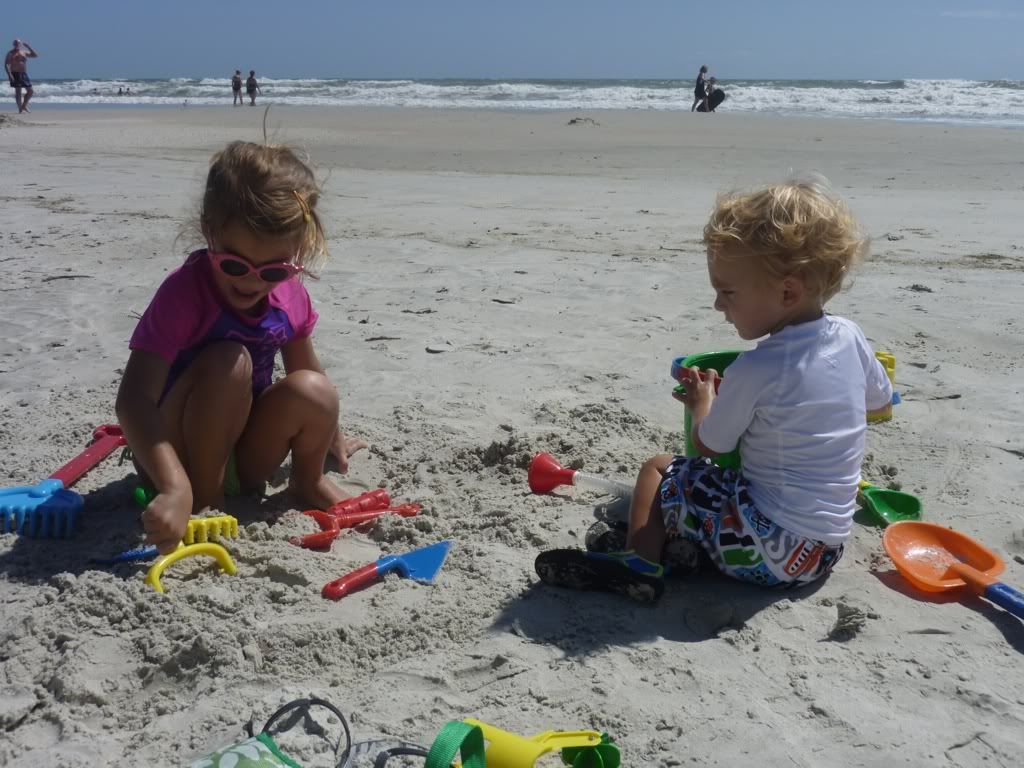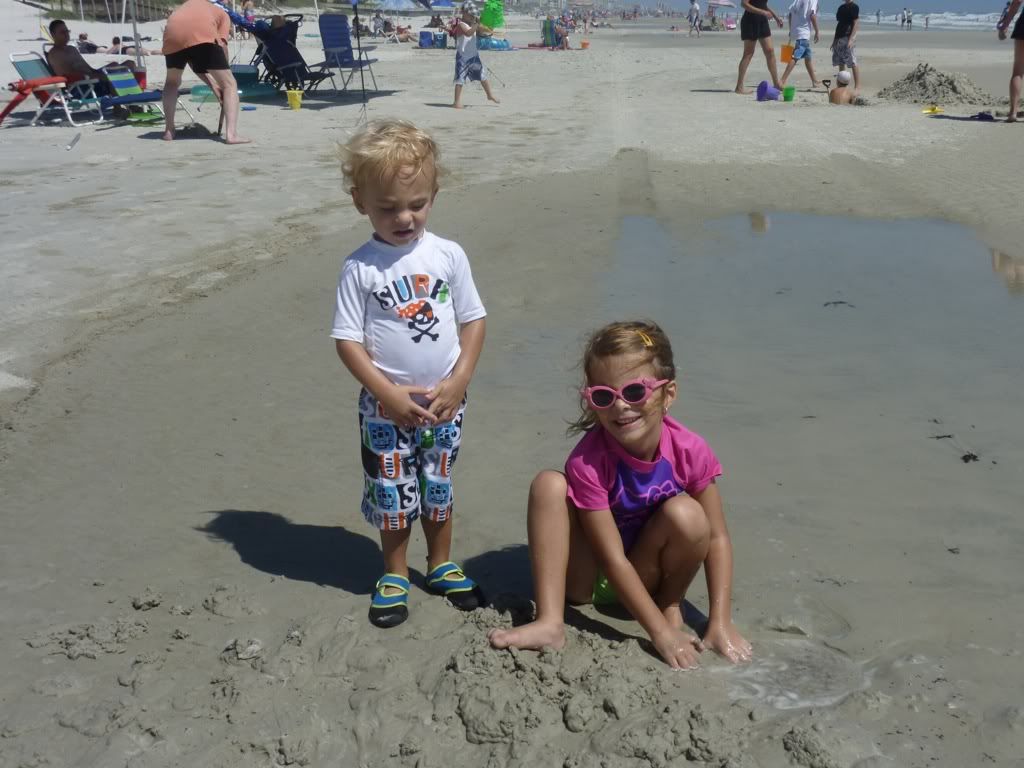 My sister and I (rocking out in a maternity suit - yikes!)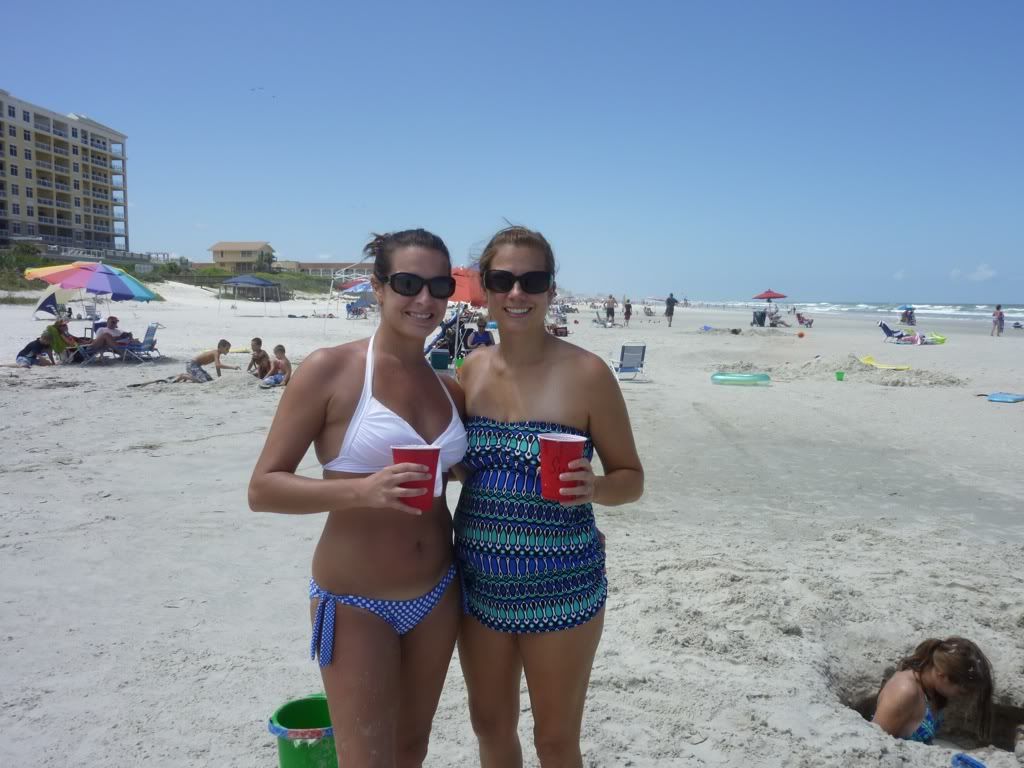 My love and I.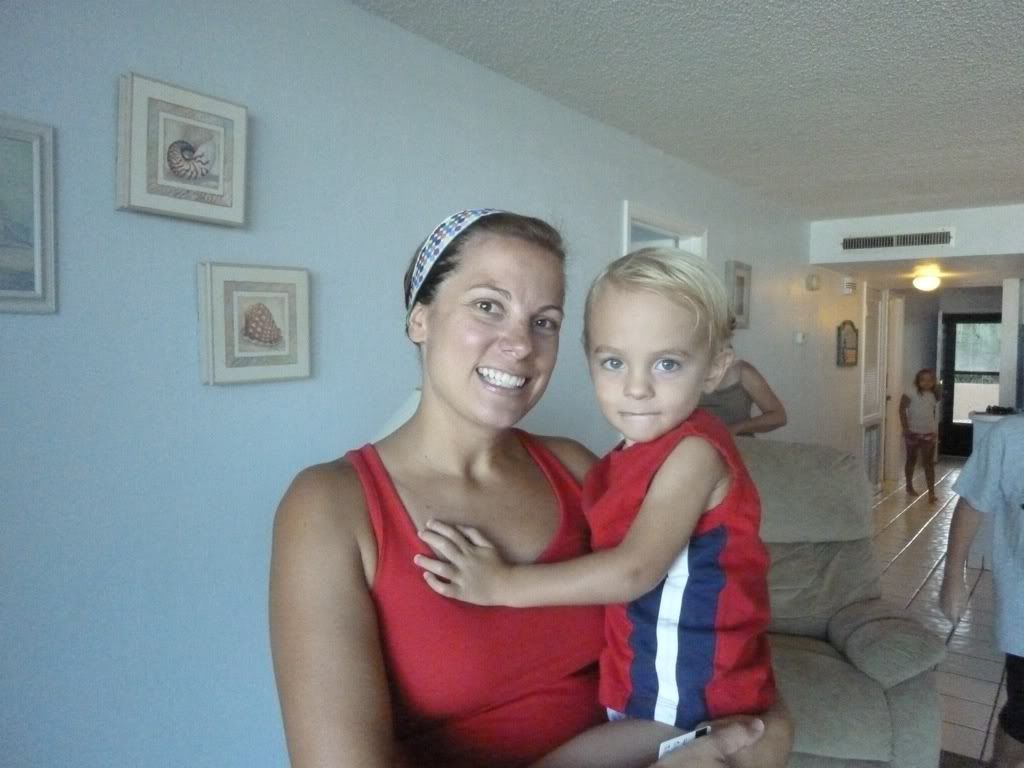 Bobby got in LOTS of playtime with his cousins.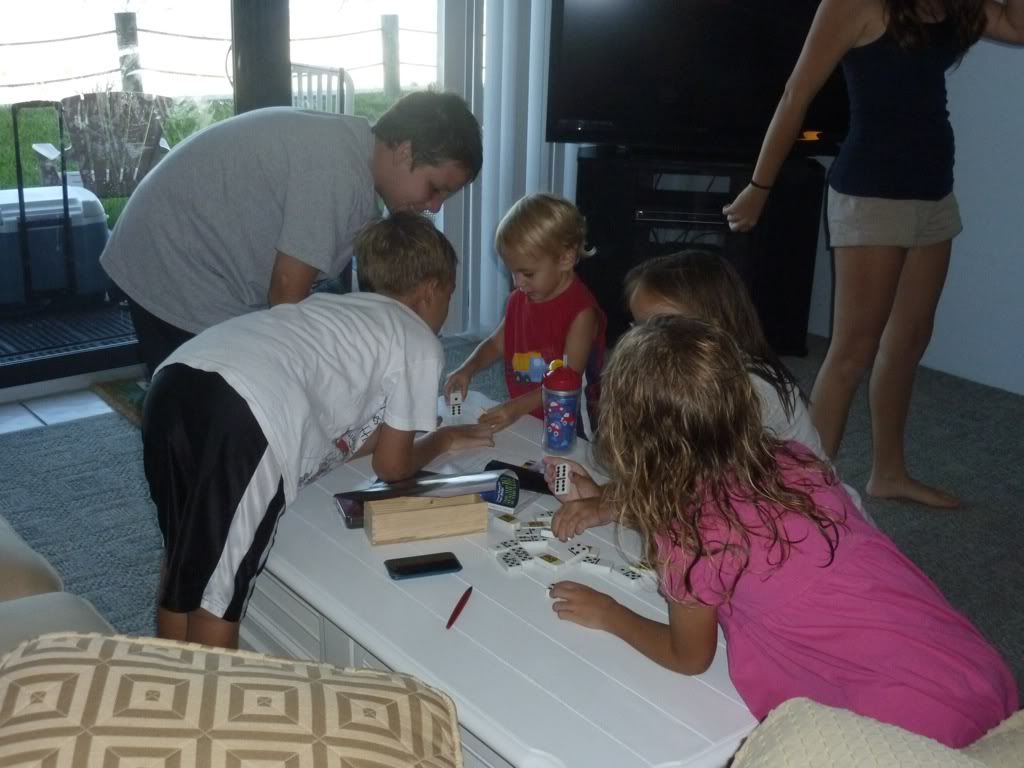 The four siblings!
Alcohol was off-limits to me, and of course, the kiddos. Boo. Maybe next year?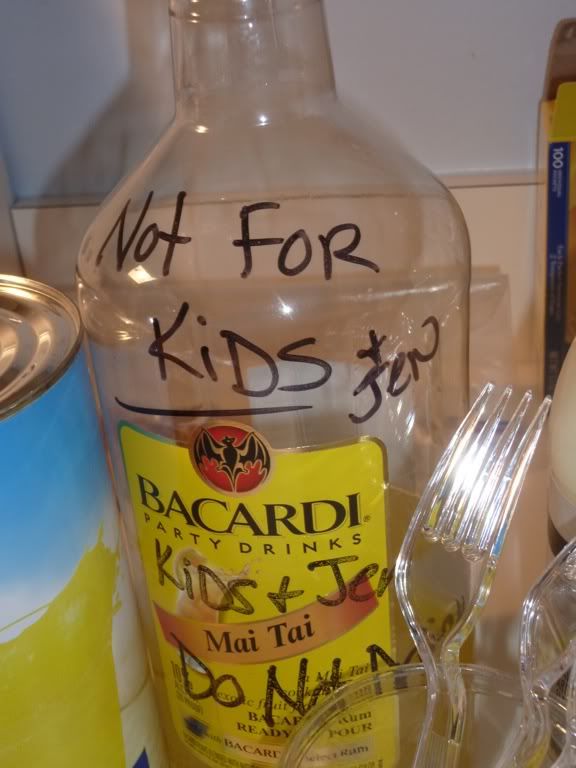 All of my nieces, crowded around a cool sand octopus!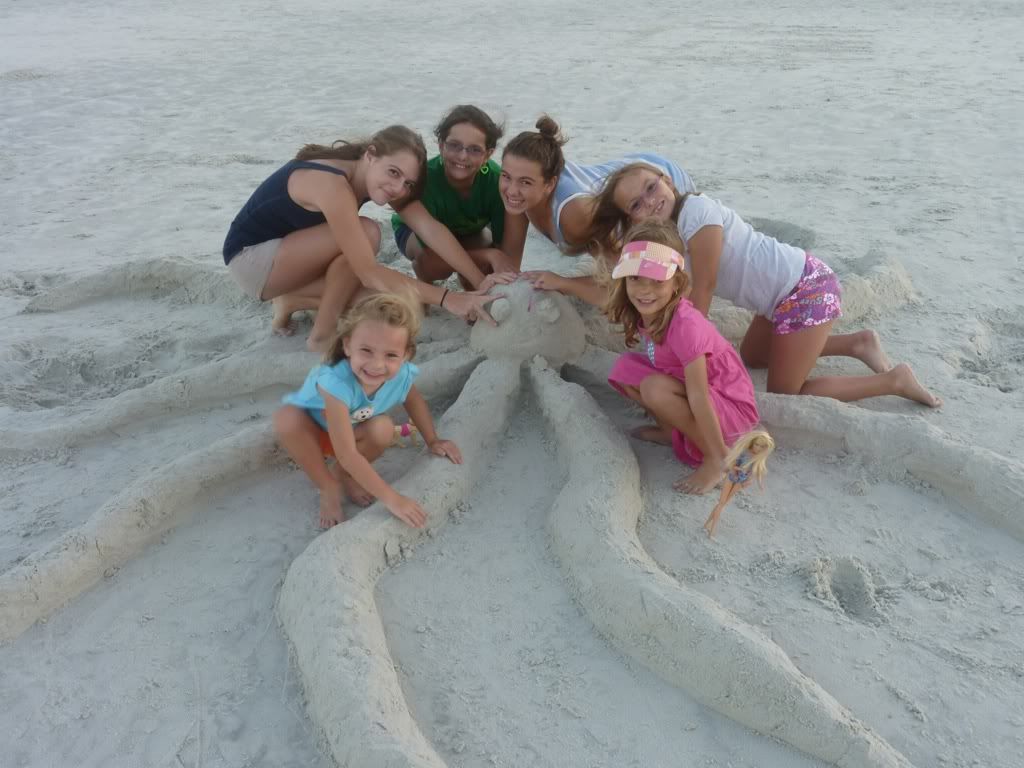 My most favorite picture taken during the vacation. Bobby and I, at sunset, on the beach.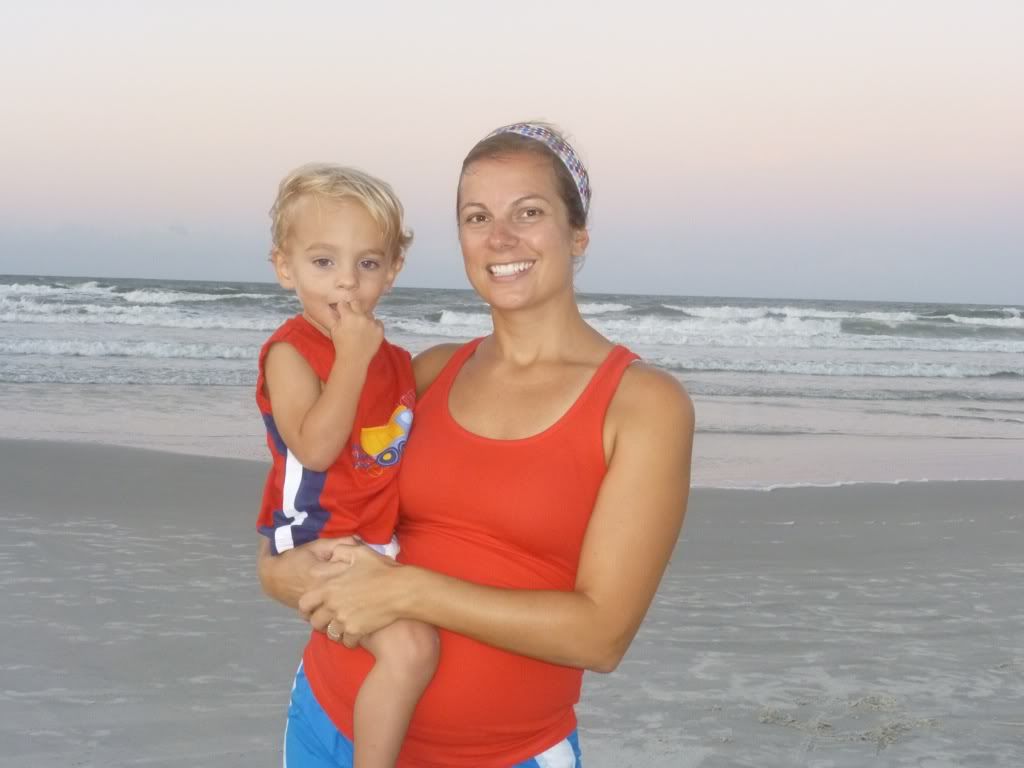 Bobby's face cracks me up in this picture! Alexis, Bobby, and Andrew (age 6) watching a movie. A Christmas movie too, of all things!
Brothers playing horseshoe!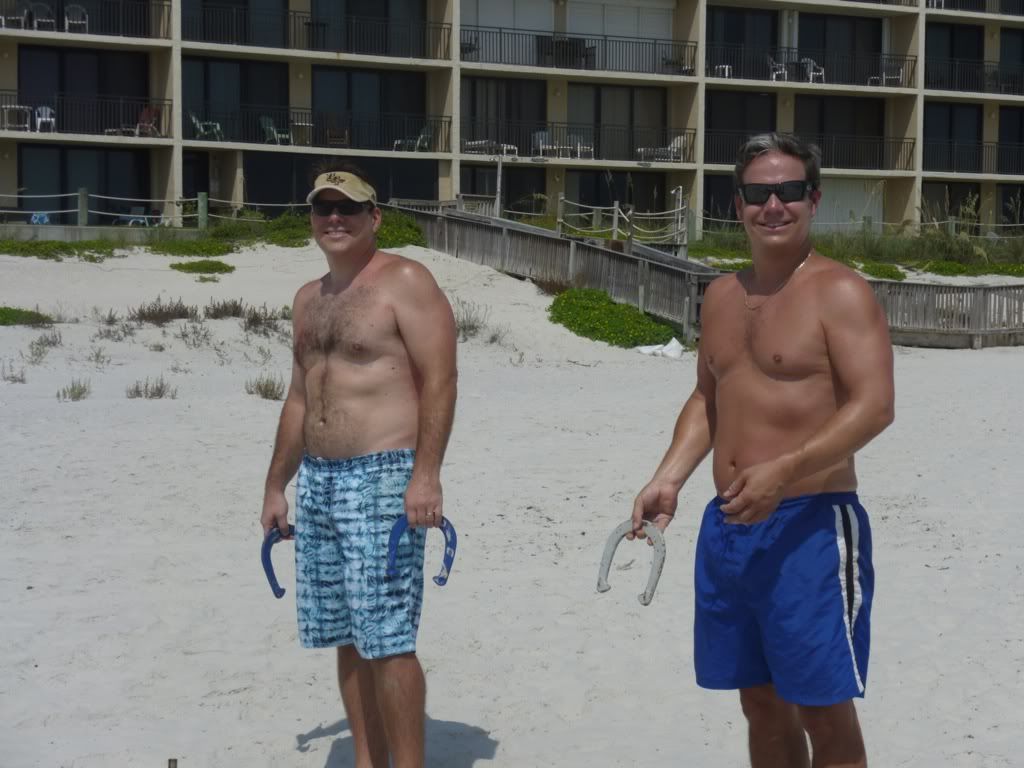 All of the grandkids watching the ocean - in age order, of course! :)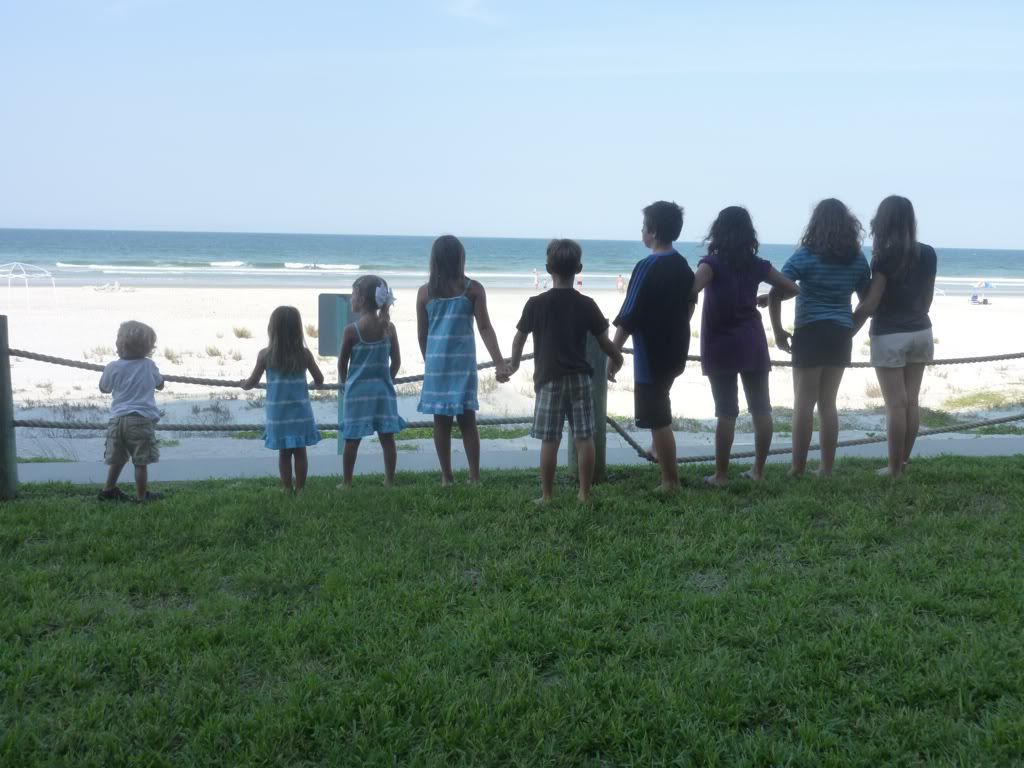 I can't wait for next summer! Bob will be there, and we'll also have another little munchkin grandchild for my parents to dote on!