Our family headed down to Panama City Beach a few weekends ago, for some R&R. Bob has been busy with work, and I was definitely in need of a change of scenery. The three of us spent three nights there, and it was just what we needed! Bobby starts school next week, and we wanted to have one last vacation (just us) before all of our Fall activities started. Bobby cried a little bit the first day, but after that, he did great! It was definitely a change from our beach trip in July. He played in the sand and water. He was a champ, as we spent 6 hours at the beach the first day, and five the second. Whew! Overall, the trip was great, and we hope to return soon!
Our little beach set-up: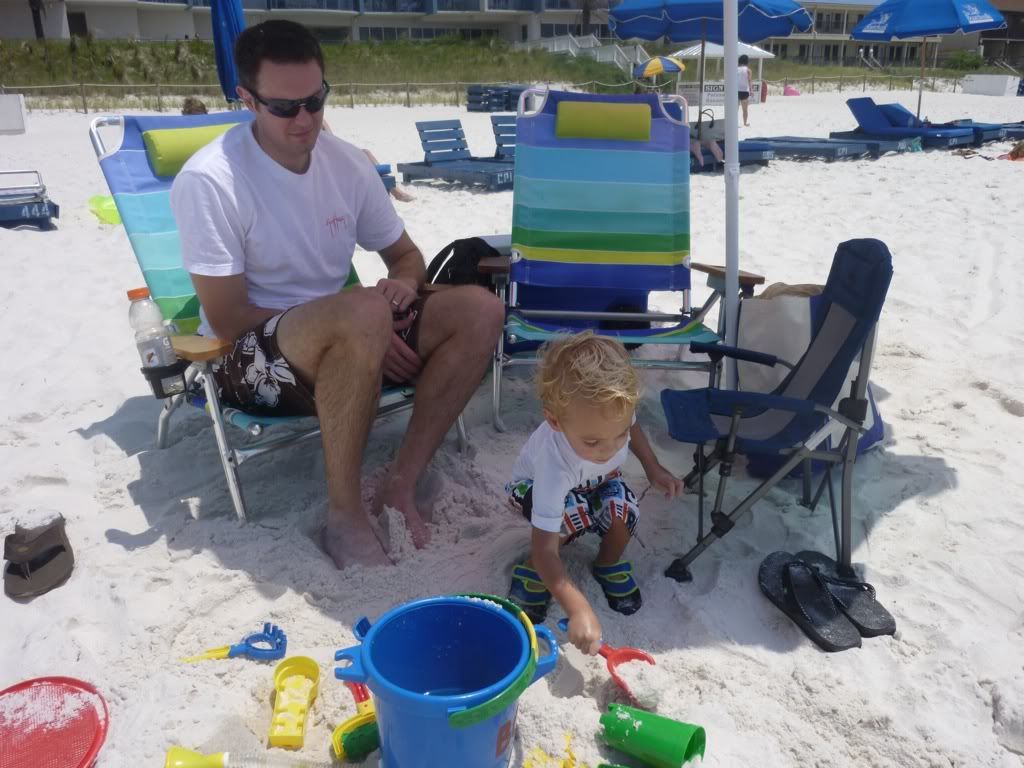 "Please, Mom... no more pictures."
Daddeeee!!!!
Me, joking around, doing the obligatory preggo pose @ 24 weeks.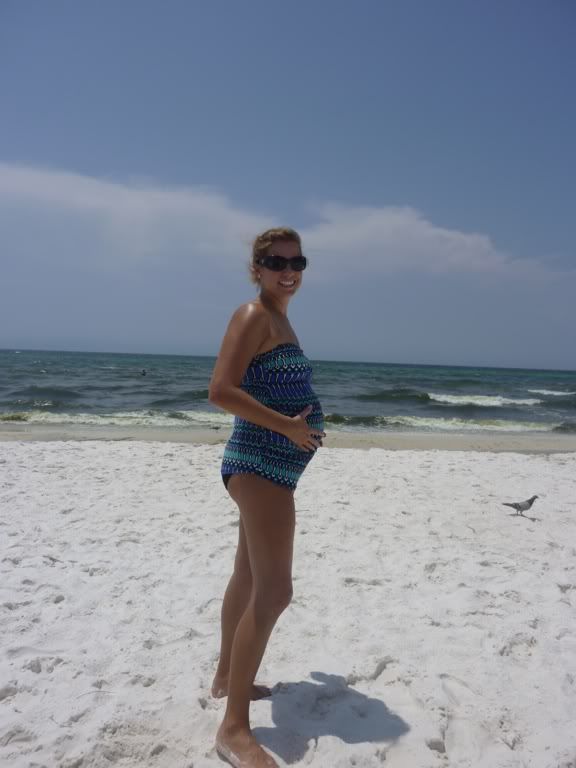 We got lots of pool time in too...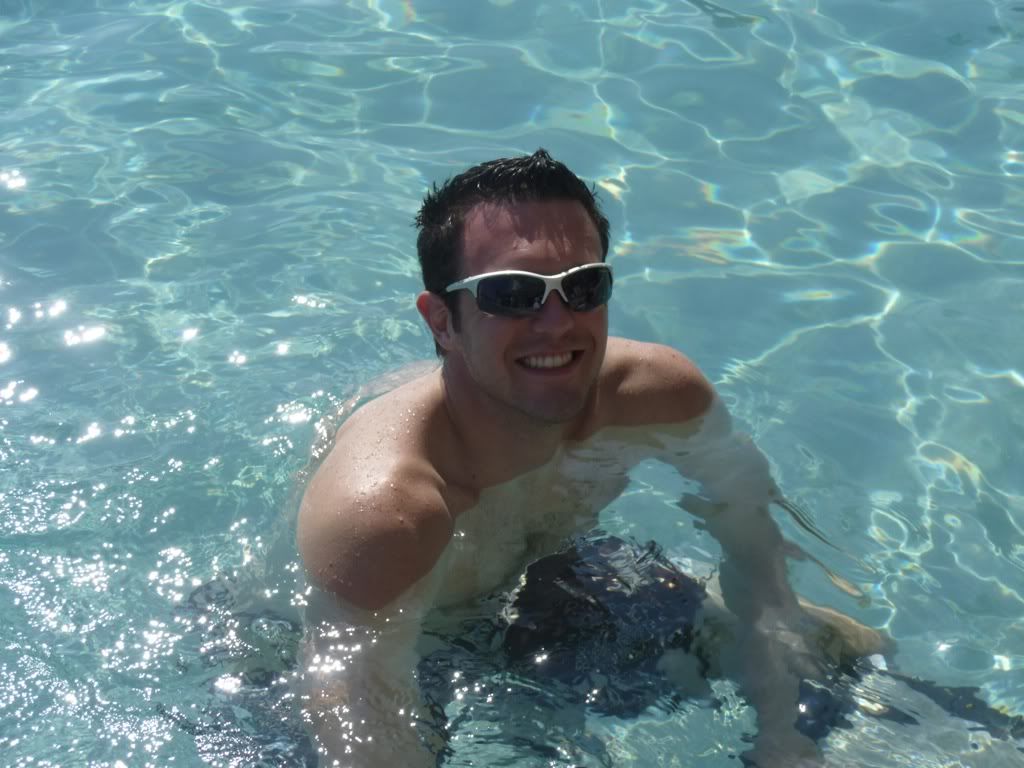 We went out to eat the last night, to a great restaurant - Boatyard. I highly recommend it, if you're ever in PCB.