I realize that I have not done a post in a long time, with some iPhone pictures. Thank goodness for the Photobucket app on my phone. It makes this process so much easier! I guess one of these days, I'll actually start blogging from my phone! :)
So, this is what we've been up to the past several weeks...
I snapped this picture with my phone, just as a big storm was about to hit the beach. This was taken in July, when I was with my family, at New Smyrna Beach, FL.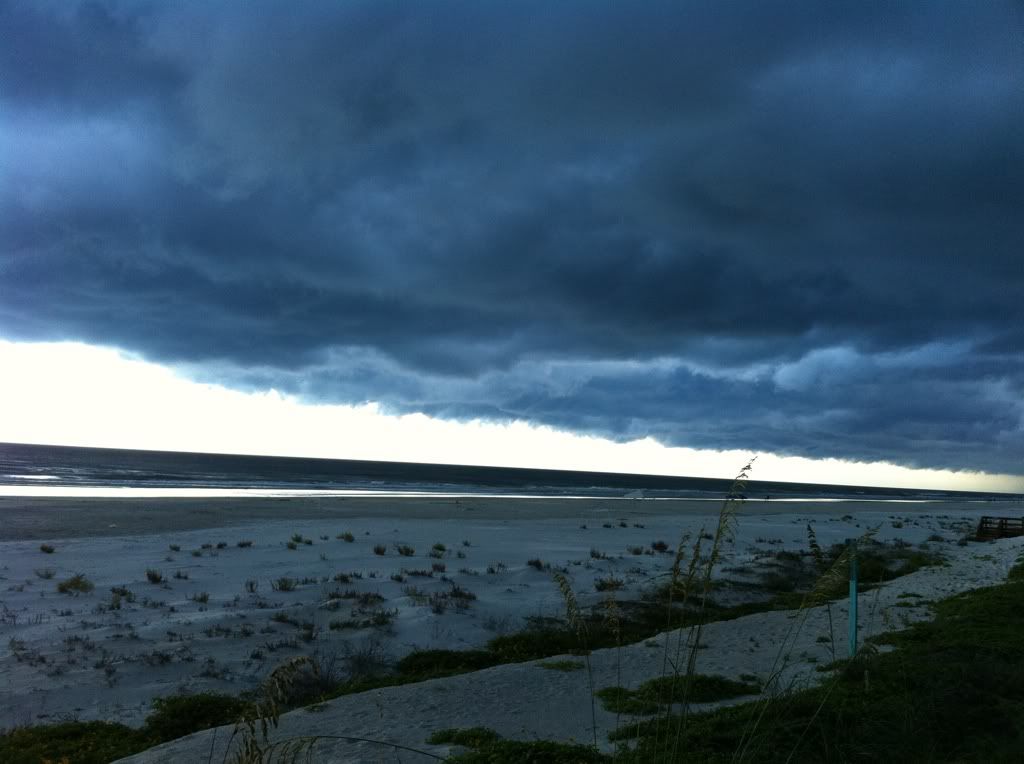 During the same trip, Bobby is caught on my sister's iPhone camera, wearing his aunt's hat. Isn't he the cutest?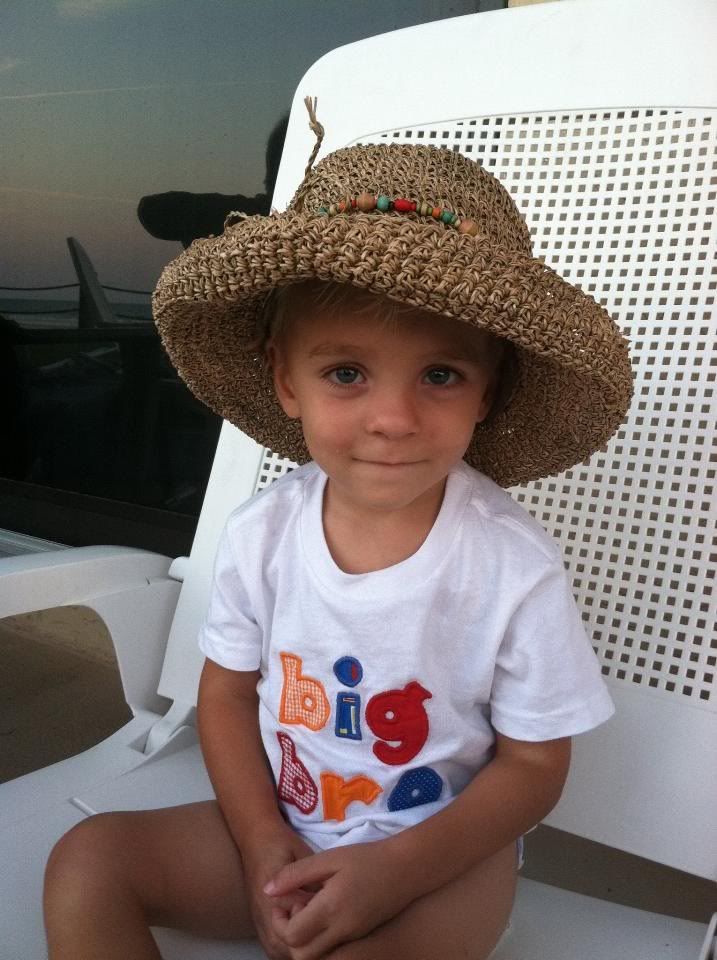 We've taken Bobby to see two movies now. The first one was
Cars 2
, and the second one was
Winnie the Pooh
.
Cars 2
(his first) was July 2nd, at 26 months. He did great during both, and lasted through the entire movie(s)!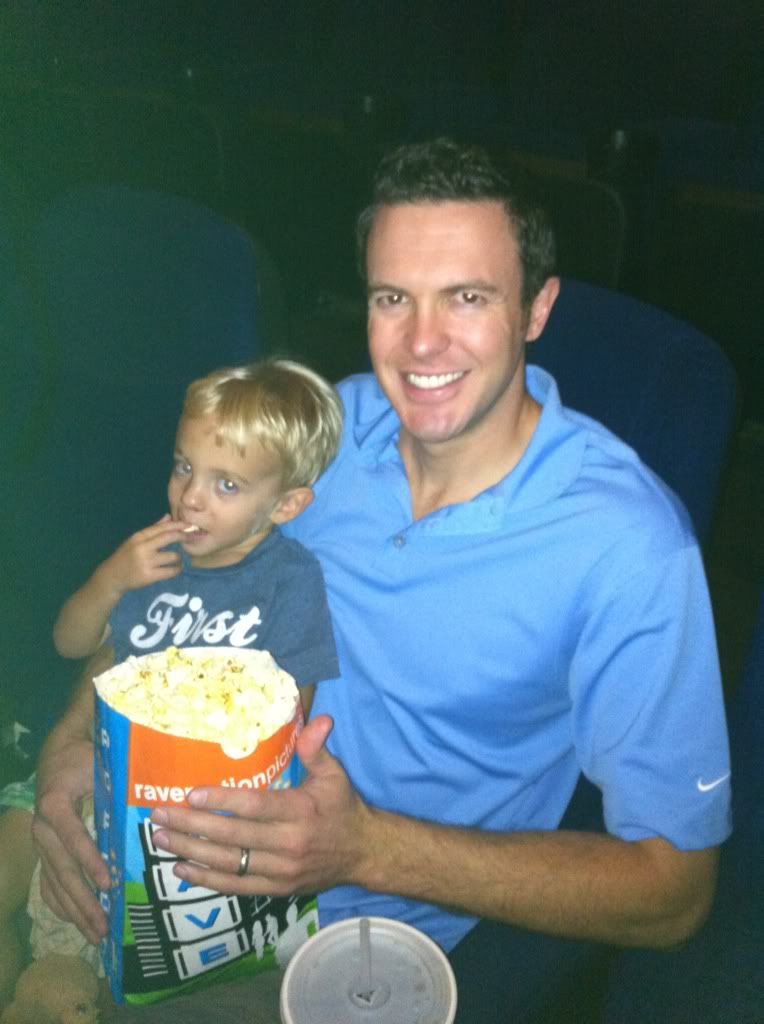 I thought this was pretty clever of Bobby. I told him during lunch one day, that he needed to eat his chicken nuggets. So, what does he do? He hides the remaining two, and stacks the rest of his lunch on it. I guess he thought I wouldn't notice, lol.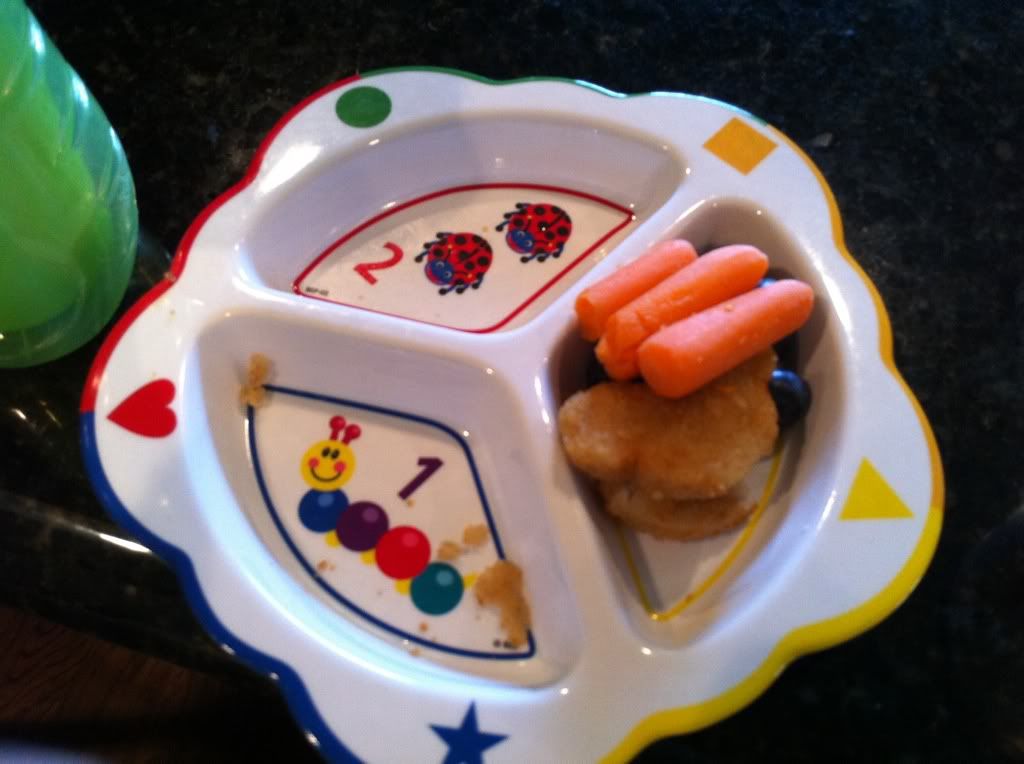 Bob has been taking Bobby to a local establishment each Saturday afternoon for lunch. They have been eating hot dogs at a glorified hot dog stand, for the past month now. The name of the place is
Tip Top Grill
, and it has become their "thing" to bond over. The restaurant sits atop a bluff that overlooks our neighborhood. It is so funny to hear Bobby say the name of the restaurant. His Southern accent really comes out!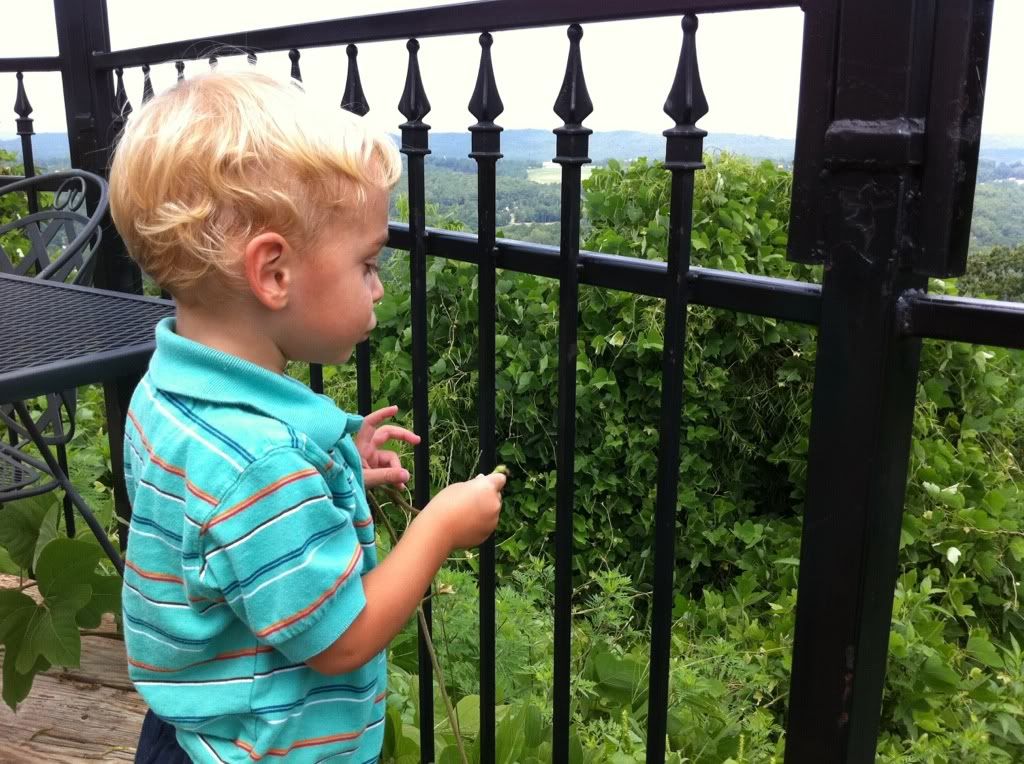 Story time started back at the library a couple of weeks ago! We are going to the 10:30 story time on Monday mornings, that is specifically for 2 year olds. It is amazing to me how much more Bobby is participating this Fall, as opposed to this past Spring. And, they do a craft at the end of each program, which has been fun. With this, and now school, our fridge is starting to lose some empty space. I don't mind one bit though. Here's a random picture of Bobby playing in the preschool area.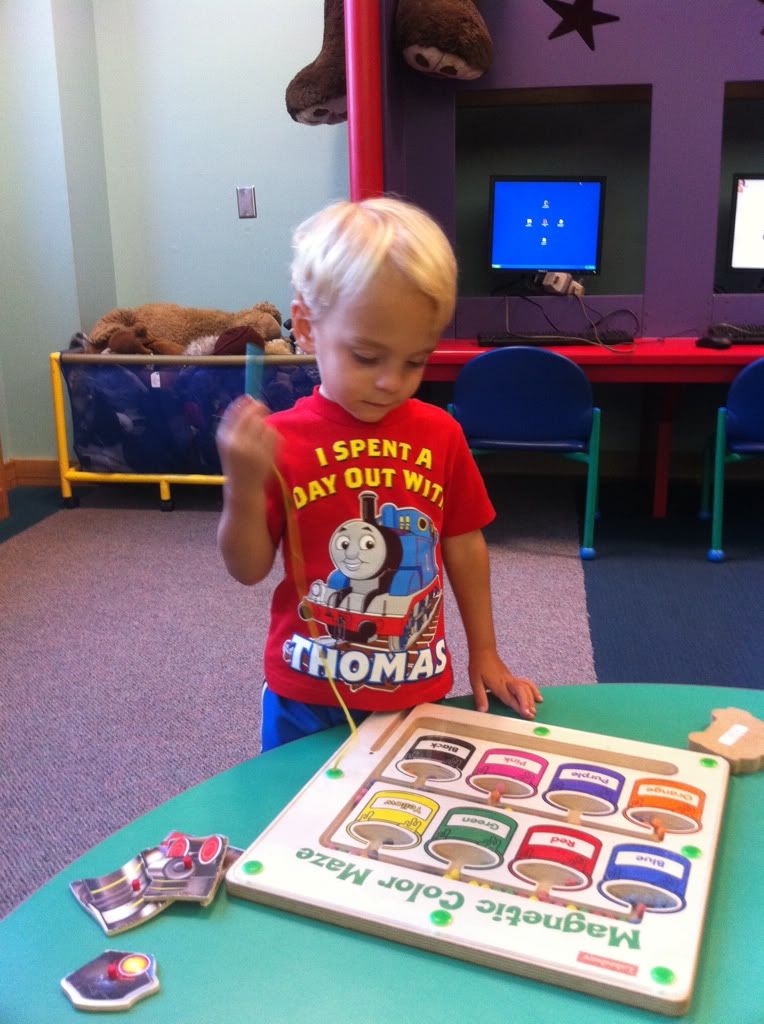 Lastly, this picture was taken during our beach trip down to Panama City in August. The master bedroom's bed, was probably the most comfortable bed I've
ever
slept in (besides our own). Bobby seemed to like it too! :)