We decided to enroll Bobby this year in preschool. He is in 2K, and going two days a week. His first day of school was September 8th. He is having such a great time, and loves it so far. He brings home one or two art projects each day, and proudly proclaims, "I made that!" He loves seeing his work on the fridge. And, because this is our family's blog - I get to brag a bit about him. He has yet to cry when I drop him off, and is always so willing to go. His teacher has also said that he has not cried in school once. He follows directions well, and plays really well with another little boy in his class. His class is small too - with 3 boys, and 3 girls. Overall, we are all happy with this adjustment.
On his first day, Bobby did not want to take the obligatory picture standing with his backpack. So, I snapped a few, quick shots once we dropped him off at school.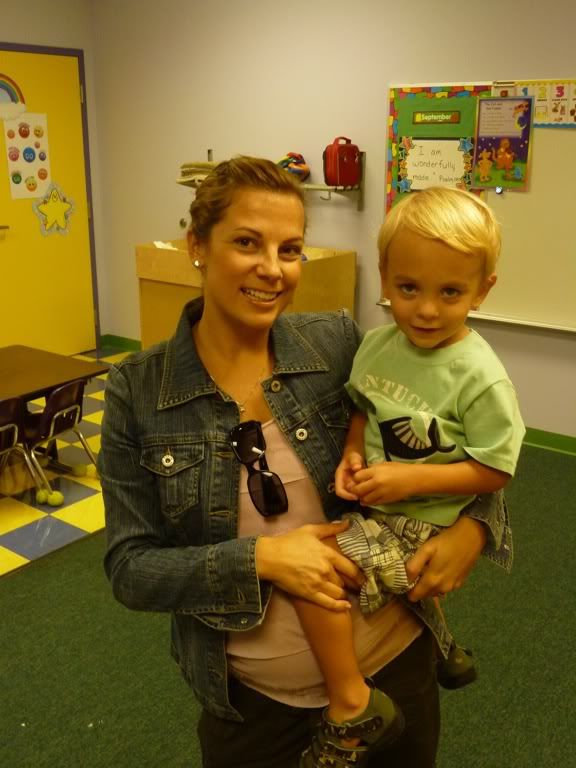 He basically just runs to the toys in his class each morning, and forgets about me! Case in point...
I am so thankful that this has been a positive experience. Otherwise, I'm not sure how I'd handle it!