Our neighborhood's annual Lighting of the Green took place Friday night. This was the first year we went, and were not disappointed. For evening, the temperature wasn't very cold at all - in the low 40's (which, coincidentally is the high today!) We bundled Bobby up, (and ourselves), and walked over to our Welcome Center.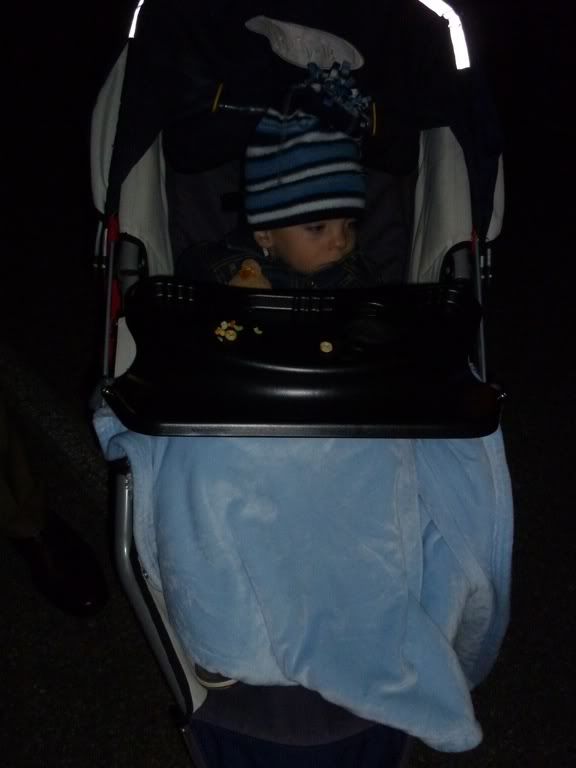 Doesn't he remind you of Kevin from Home Alone, with his hat?
There was a Christmas Pageant of sorts, with all sorts of entertainment! Fake snow was sprayed over the crowd, and there was even a holiday-themed carousel. Hot cocoa and cookies were served too!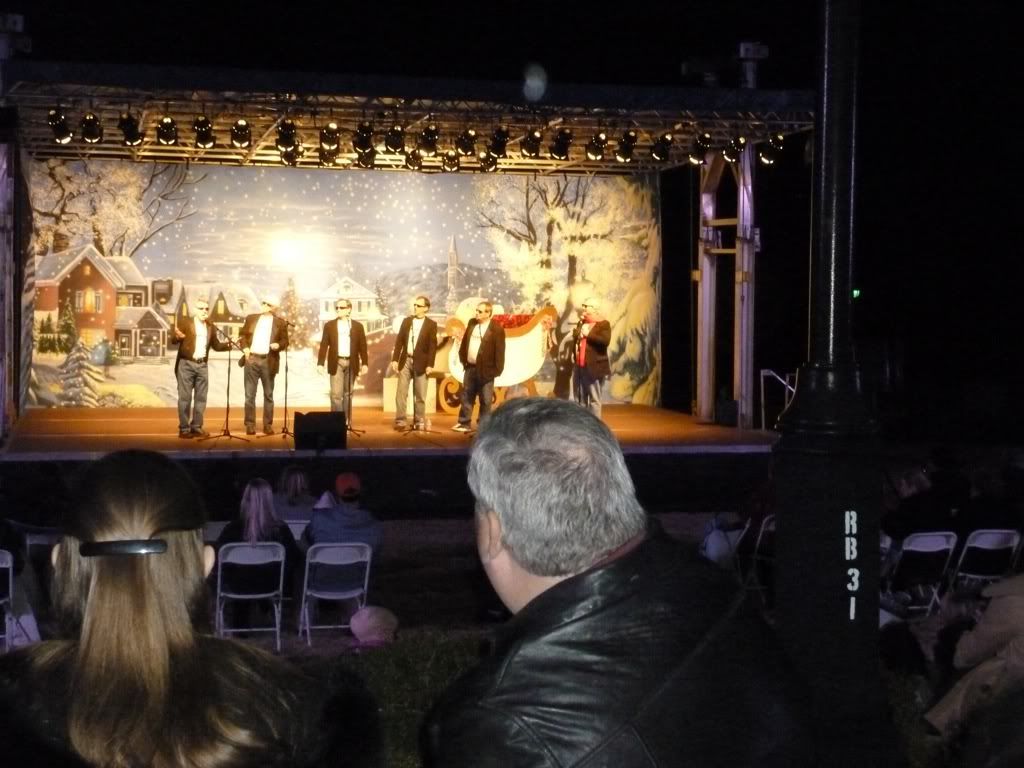 Santa rolled up in his sleigh, led by Clydesdale horses...
And, took to the stage with his pretty elf helpers!
Bobby was getting tired at this point. I wasn't sure how he'd do with Santa.
We waited in line...
Bobby played, and seemed to be in a good mood!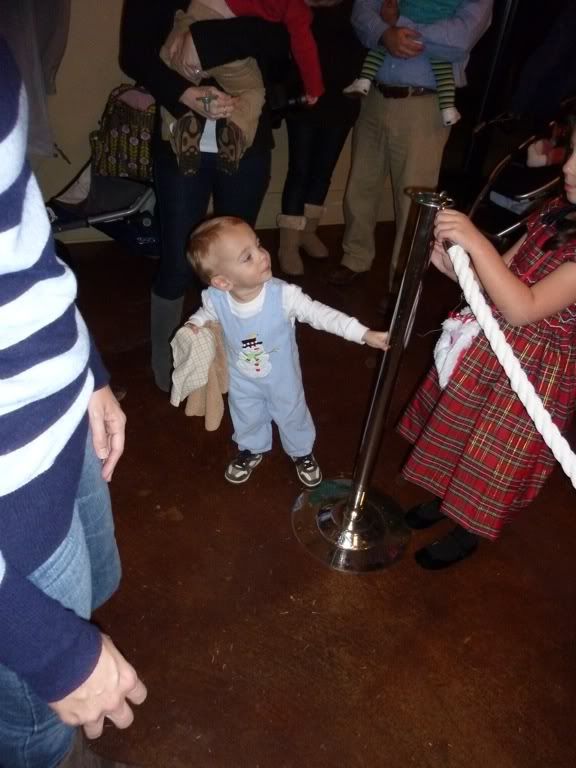 But, then... it came time to sit on Santa's lap.
And, Bobby wouldn't have any of it! So, yours truly, jumped in!
Oh well... better luck next year!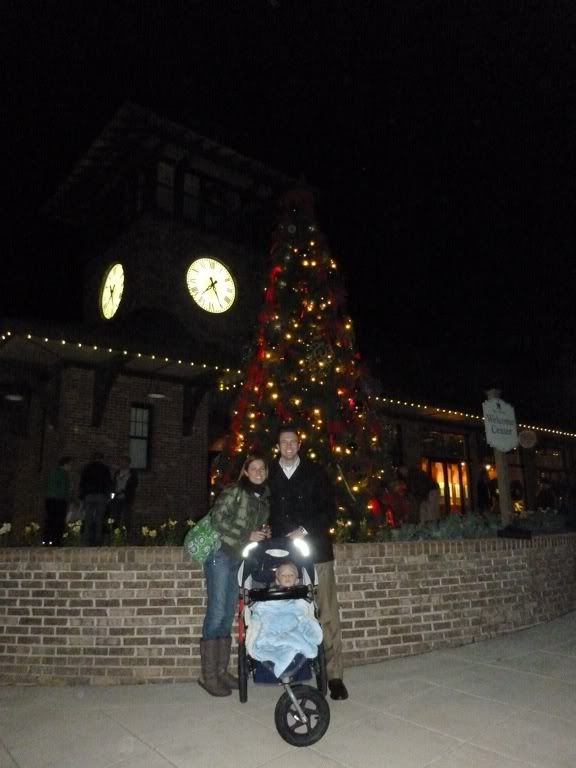 Lighting of the Green, December 3, 2010