I'm linking up with Webbisodes and Six Cherries on Top for a fun, Valentine-themed photo contest! Check out their blogs for the details on entering. I hope you play along!
Without further adieu...
"Brotherly Love"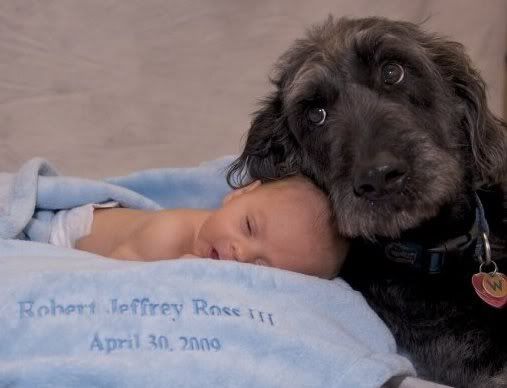 This picture was taken by my talented father-in-law, Bob Ross. Bobby was about 3 weeks old in this picture. The Regal Pup and he are the best of friends, and I think this was the beginning of their friendship.
Wish me luck in the contest!