Well, I had fully intended to write this post yesterday; with the cute title "Monday Mash-up." But... my day got away from me, and it just didn't happen. It would've sounded a lot cuter with the alliteration and all. And, yes, we are watching the first season of Glee, which is why the word mash-up is now in my vocabulary.
So, in one BIG giant recap post - this is what we've been up to:
Bobby and I traveled to my brother's house two weekends ago. My niece Ashley celebrated her 11th birthday, so we headed on over for a visit. The weekend was cut short though, because Bobby had gotten sick with a cold. I had doubts of going, but I went anyhow. His disposition was fine during the day, but it made for a rough night. He doesn't sleep too well in the pack n play anyhow, so it was a "fun", double-whammy for me!
Look at this silly guy in the car on the way over! He kept putting his blanket on his head. Too cute...
Winston also joined us for the trip over.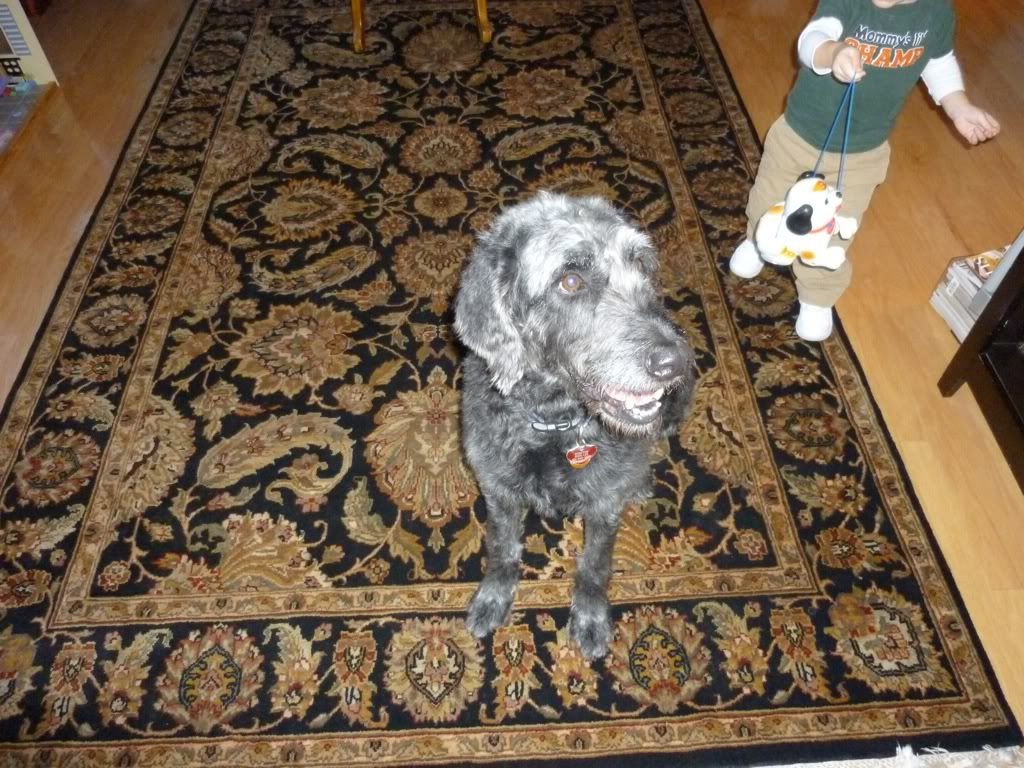 Every time we head to my brother's house, Bobby loves to play on their piano. I see lessons in his future!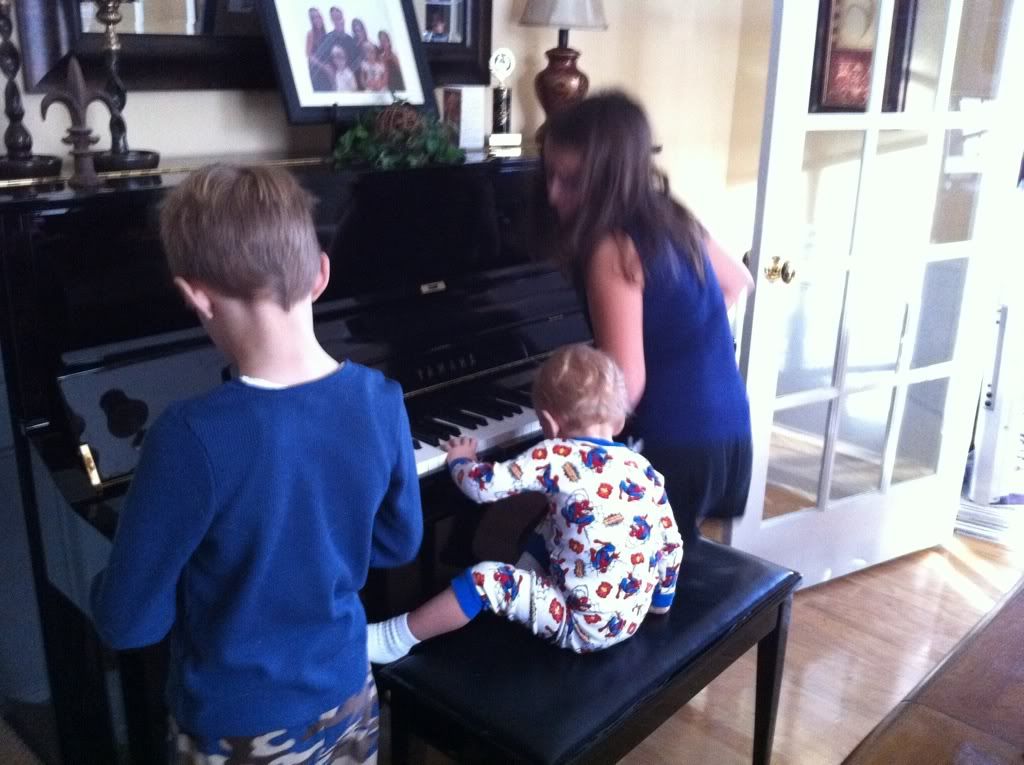 While we were in Atlanta, Bob was in Gainesville at the University of Florida. He attended the Gator Club Leaders Weekend. The event was described as an opportunity for all current and future Gator Club officers from across the country to come together to sharpen their skills, hear updates from the university, and be recognized for their volunteer accomplishments. Bob is on the board of the Gator Club here in Birmingham.
He had the opportunity to hear Jim Foley speak. He is the athletic director at UF.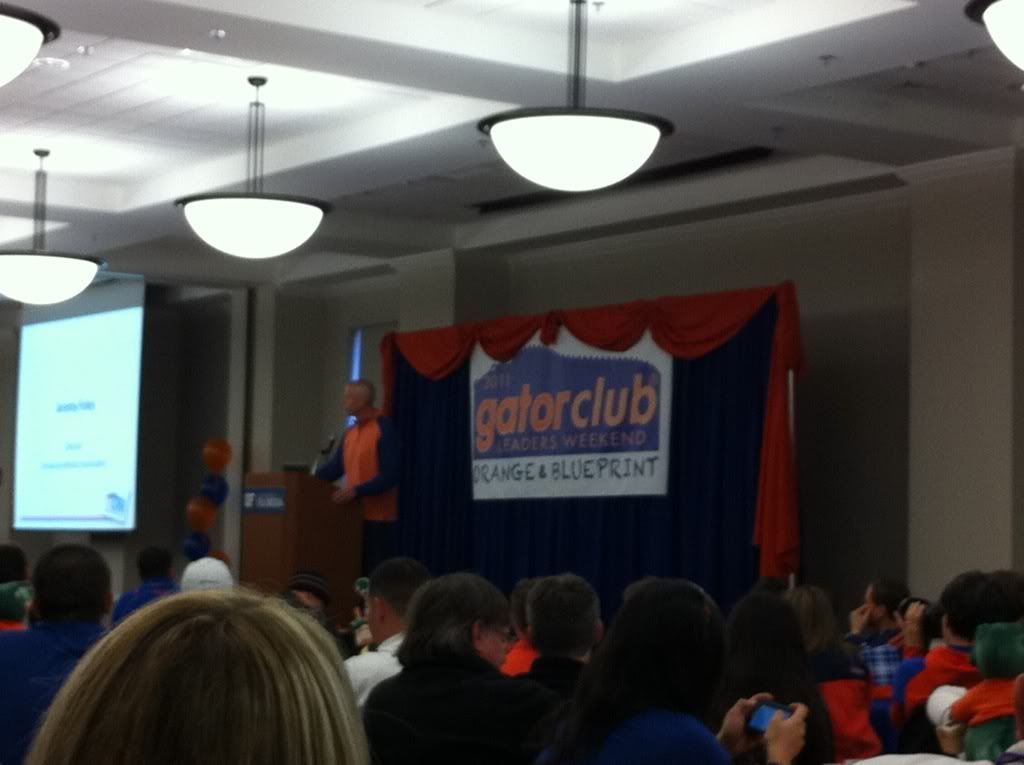 There was also an awards ceremony the first night. The Birmingham Gator Club was nominated for four awards, but did not nab a win. Better luck next year!
Bob did enjoy himself over the weekend. He came home pumped up for football season! Too bad we've got awhile to go before it starts again. We are shooting to go to at least two games next season.
Other than these travels, things have been pretty low-key. Bobby was sick all last week, and Bob was as well. We were able to jump back into all of our normal activities towards the end of the week - including a trip to the zoo (post soon to follow.)
Bobby's been reverting back to being an infant, and doing a lot of this! I can't help but laugh when I walk into a bathroom to find his little masterpieces.
We've also been doing some upgrades around the house, like a new kitchen faucet:
It's horrendous outside right now with lots of rain and wind. I hope everyone stays safe, as this massive snow storm pounds the midwest. I think we are just expected to get rain. It sounds like a good night to snuggle on the couch and watch more Glee! Ha!