First, a bath...
Next, a blow-out...
Notice the "fluffiness" that ensued...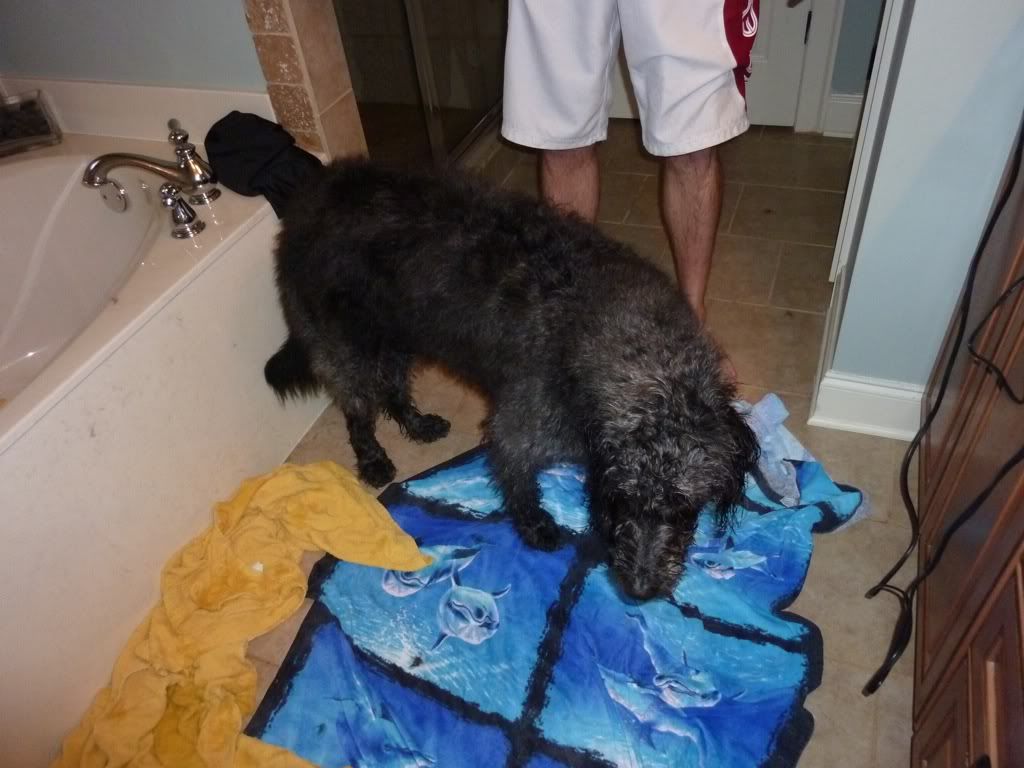 Perhaps a shave?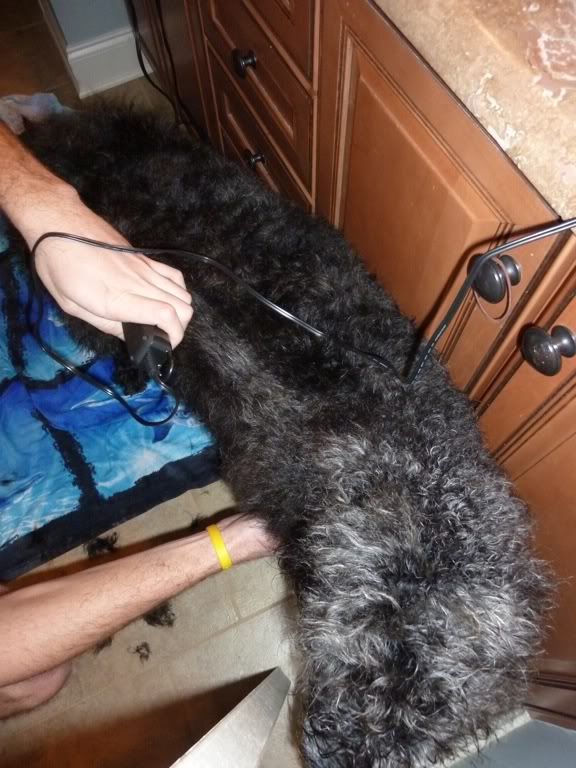 An ear trim is a must!
Bob is in it to win it!
Time to clip those legs!
I'm so thankful there is hardly any dog hair in my bathroom!
NOT.
The finished product...
THE REGAL PUP!