This year, Bobby's actual 2nd birthday fell on a Saturday. The day was absolutely gorgeous, as the weather had not quite turned horribly hot yet. My parents came up from Orlando, and my brother and his family drove over from Atlanta; as well as Bob's parents. We had all of our friends join in the festivities too. Due to the amount of guests, I decided that we would not accept gifts; but, instead donations toward the American Cancer Society (in honor of my dad). Well, as most of you know, our state was jilted by killer tornados just three days before the party. So, at the last minute, I sent an email to all our guests, and told them that we would instead be accepting donations to the American Red Cross. We ended up raising over $300!
And, yes, of course... my little munchkin, did still receive his fair share of presents! :)
The party's theme was trains, with a bit of Thomas the Train thrown in. I didn't want to go overboard on theme'ing it out too much. All of the handmade decorations were supplied by my dear blogging buddy's (Shannon, of Webbisodes) company, Sweet Bean. Please check out her company for all your design needs! She did an amazing job!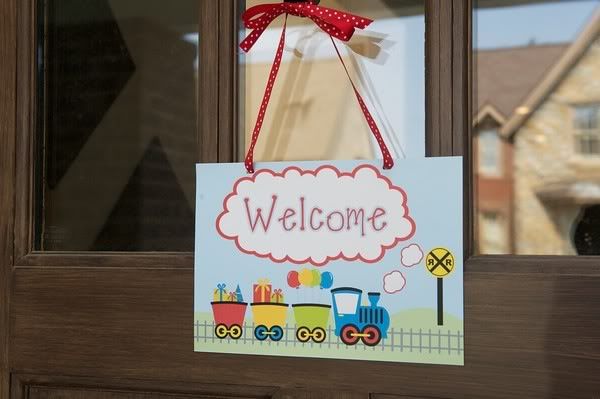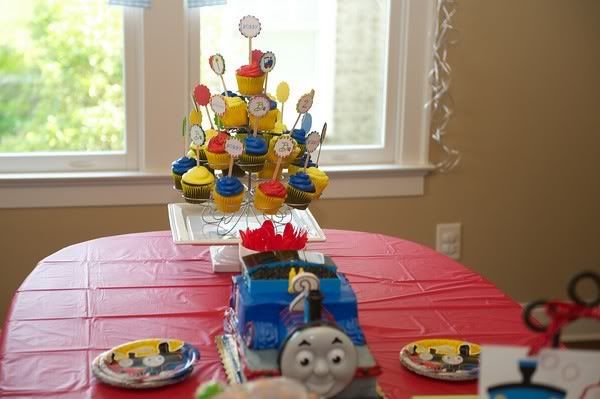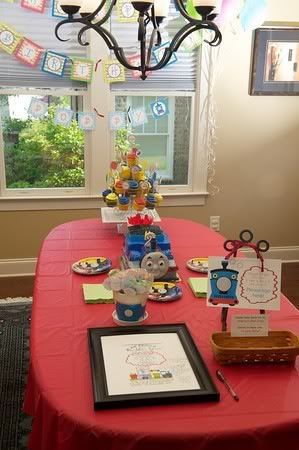 Conductor hats were given to each child as they entered the party.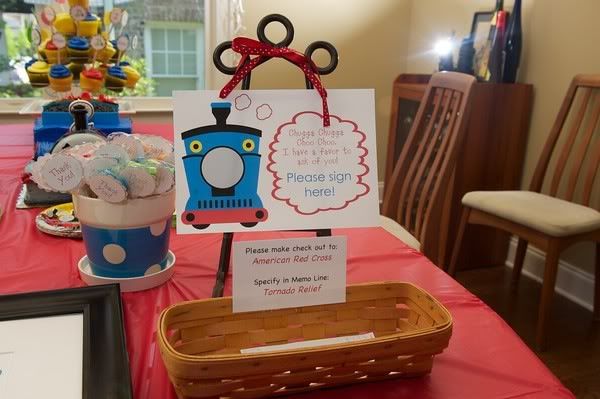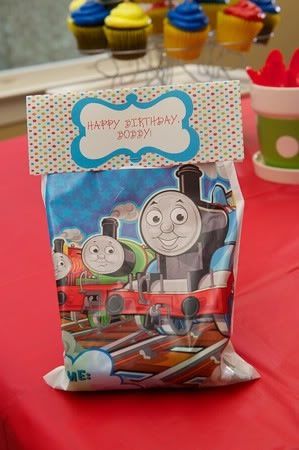 The favor bags.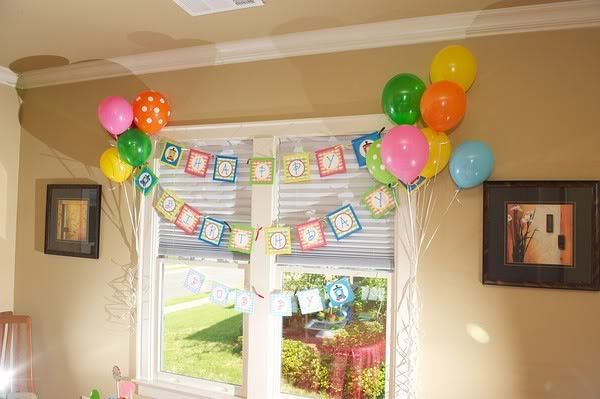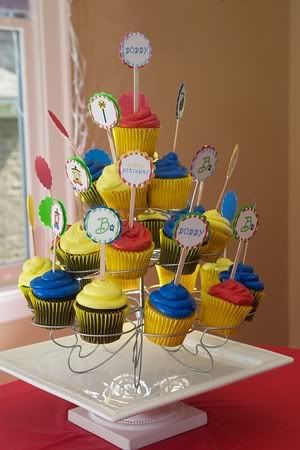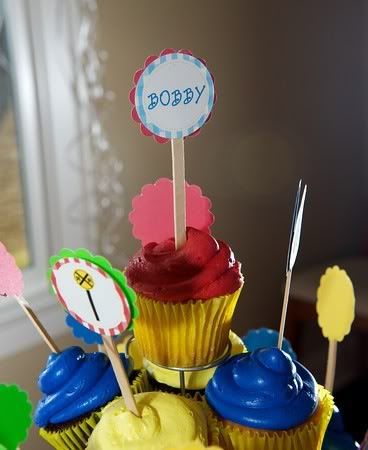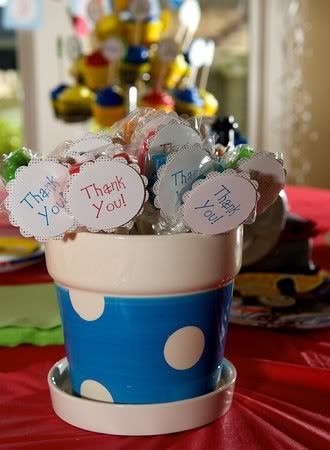 These were attached to the back of train shaped lollipops.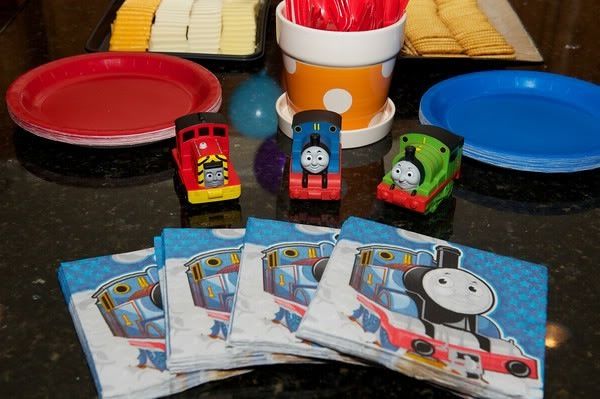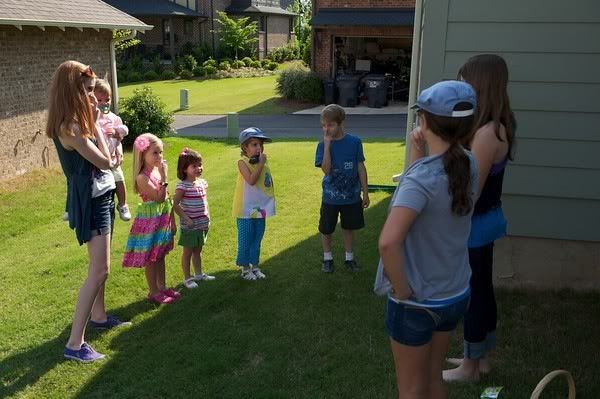 My nieces kept the older kids entertained with games & prizes.
Singing "happy birthday." Notice how tired he is in this picture - no nap, that day!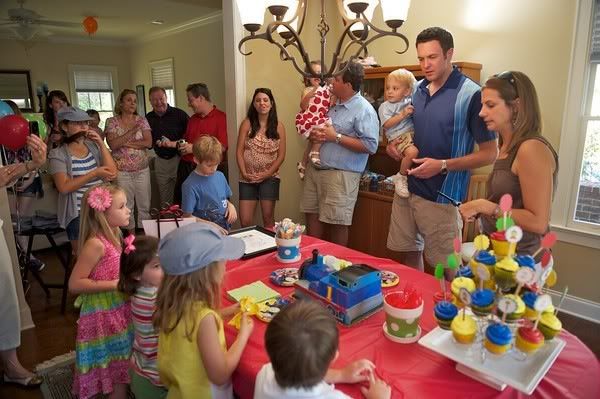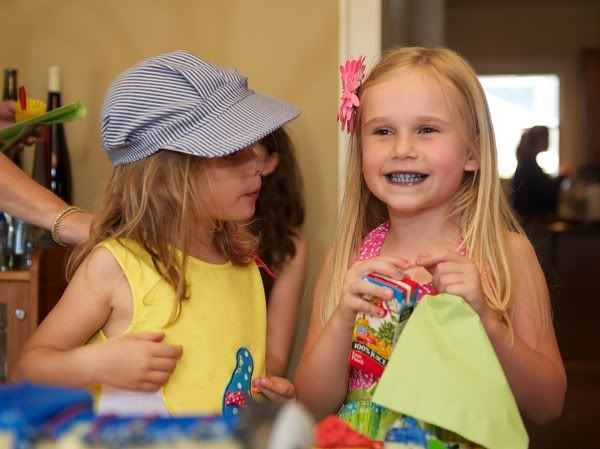 Lots of blue lips, teeth, and tongues thanks to the blue icing!
Bobby's shirt had a train on it, with the number 2, and his name. Of course I didn't get a great picture of it!
Overall, the party was a huge success! Thanks to all of our friends and family for making the day so special!