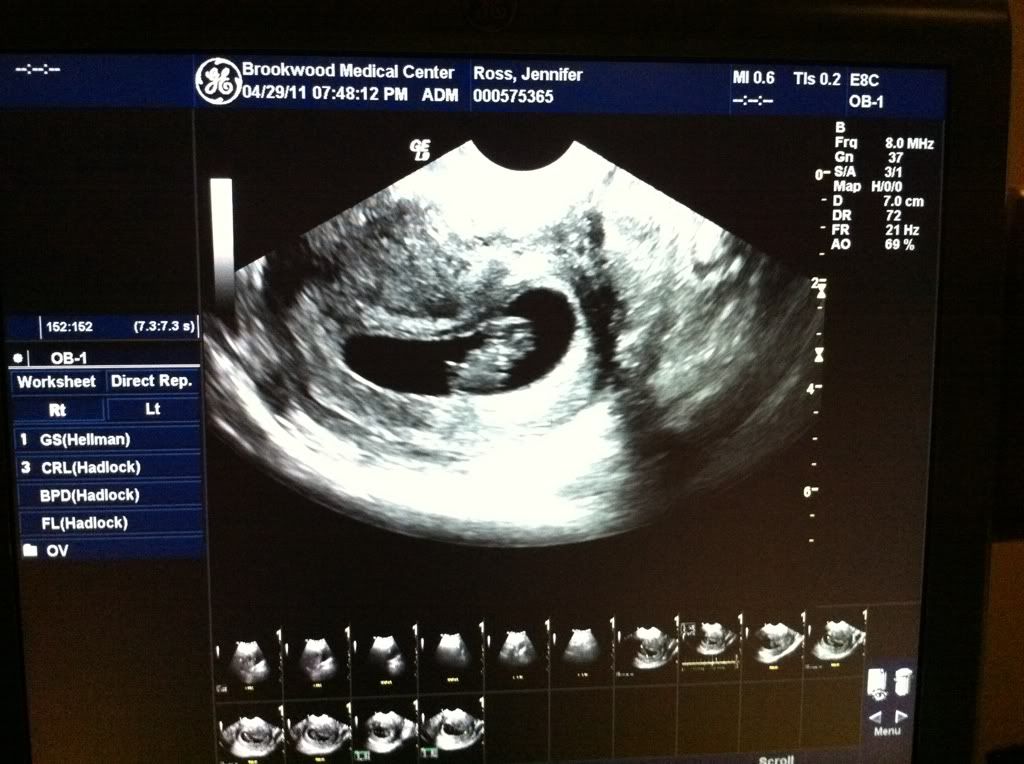 9 weeks
Our little family of three (four, if you count Winston) is expanding!
We are 15 weeks pregnant today, and will be expecting our little bundle of joy sometime around December 2nd. My doctor and I have already decided to do a c-section, and it will most likely happen the last week of November. I had a c-section with Bobby, and because of my health history - we decided it was safest to go this route again. We are so overjoyed about adding another munchkin to our family. This baby is nicknamed "Baby Munchkin." We find out the sex in less than 3 weeks! I can't believe it. I first was thinking girl, but, am now leaning towards another boy. Of course, either would be great!
As some of you know, I only made it to 34 weeks with Bobby. If you could please lift us up in prayer to go full-term, that would be great and so appreciated!
Mom, this is for you... (and, I promise we'll get a cuter shot of Bobby in his "Big Bro" shirt soon enough!)