(I'll continue our Nashville trip posts soon...)
Bob had a great Father's Day this year. His parents came over for a visit, and we throughly enjoyed their time here. We went to our favorite, brunch establishment, Another Broken Egg for breakfast that morning. After some rest time and naps at home, we all headed to our neighborhood pool. We then cooked out later, for dinner.
Overall, the day was just nice and relaxing. Bob received a new knife (don't ask), and a handmade gift from Bobby. Earlier in the week, we made a concrete, mosaic stone, with Bobby's handprint. The project was a bit more than I thought it would be, but Bob loved it. We also had cake to celebrate!
Here are some pictures from our afternoon at the pool.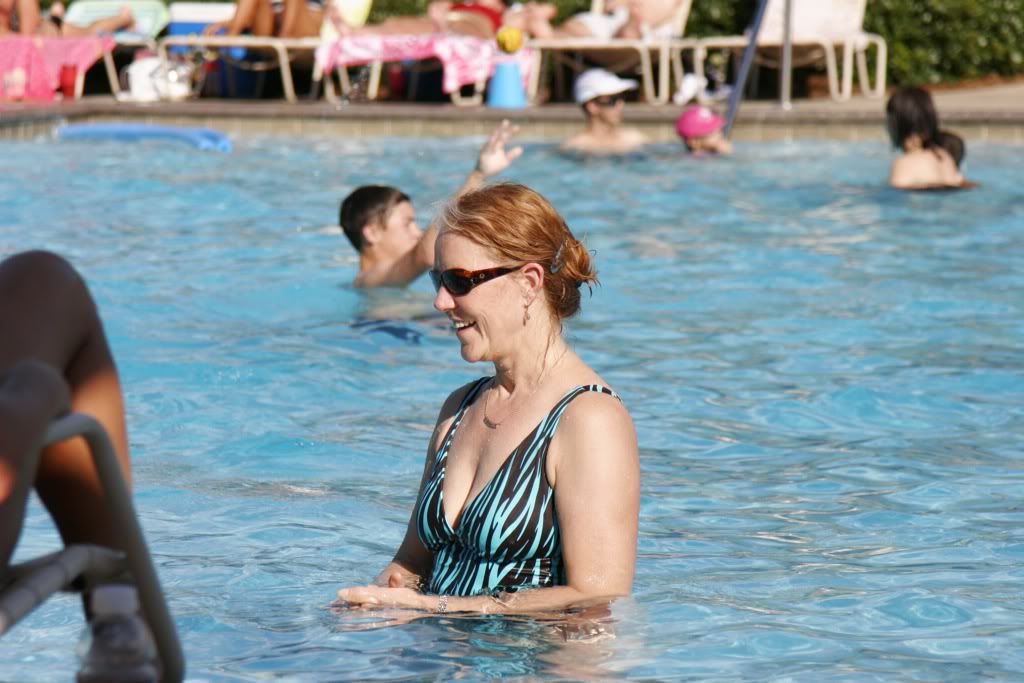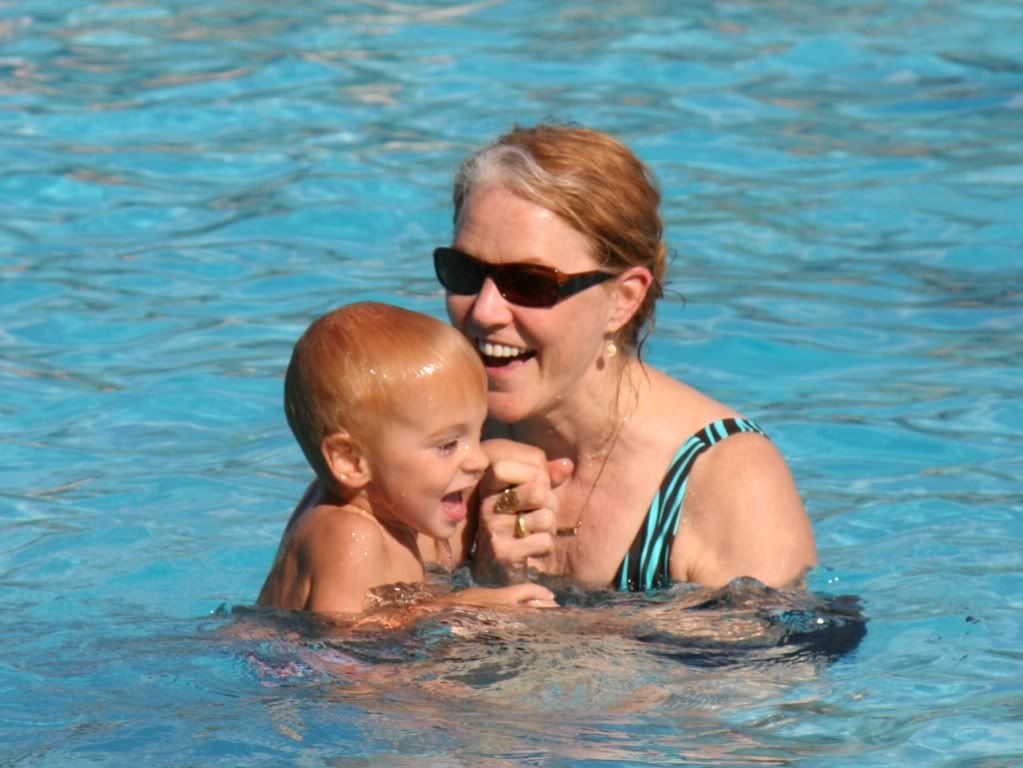 Volree and Cooper...
Favorite picture of the day...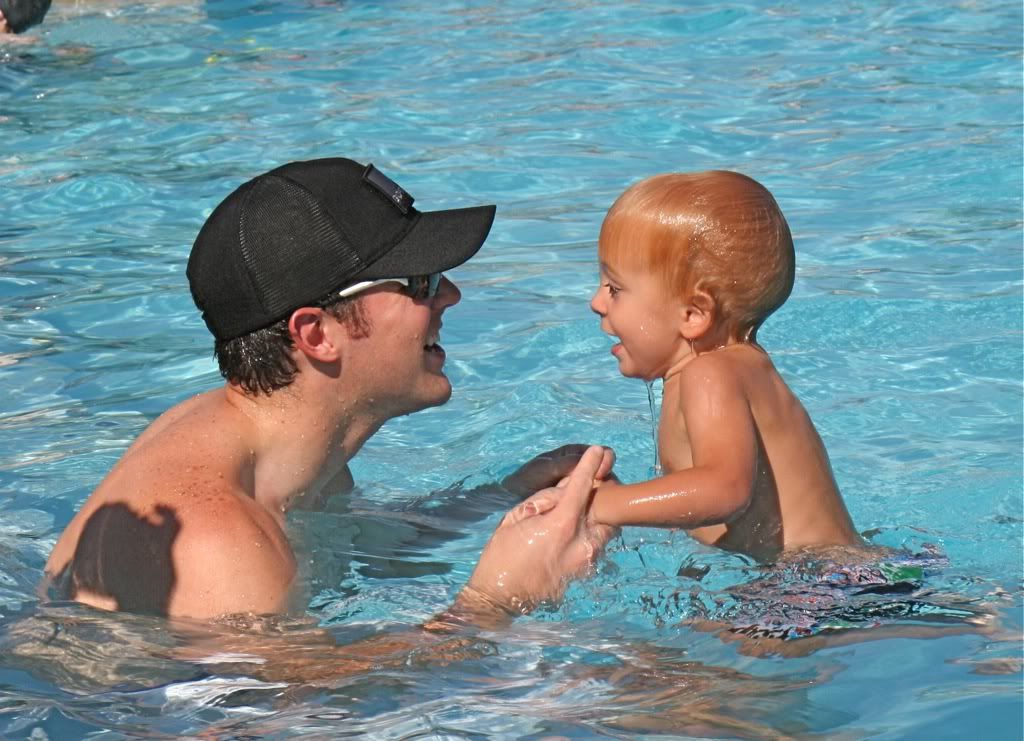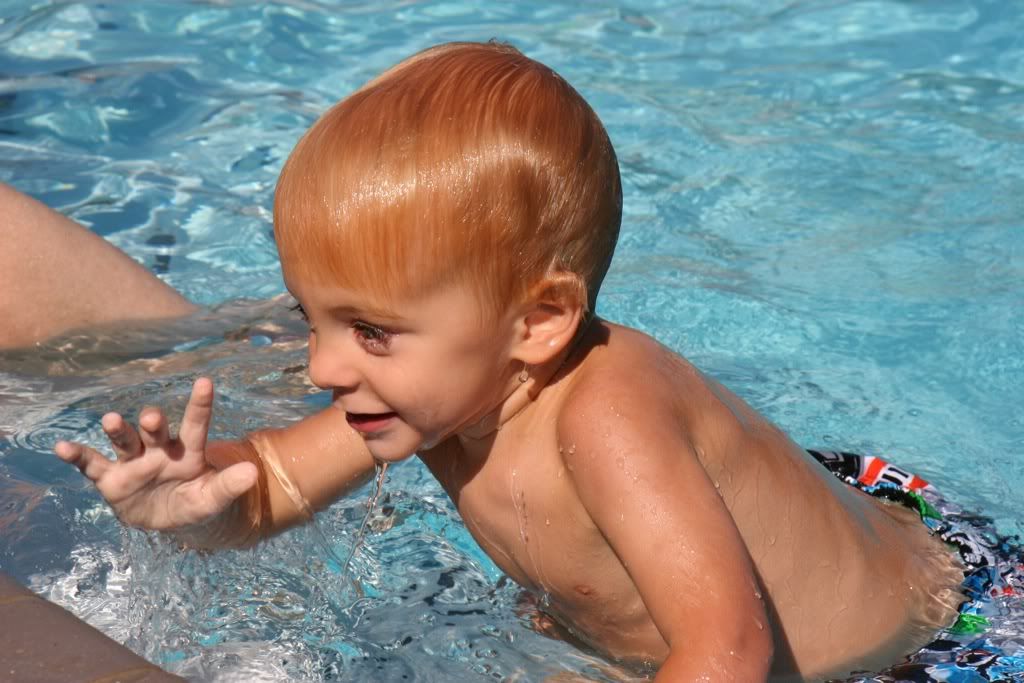 The happy dad...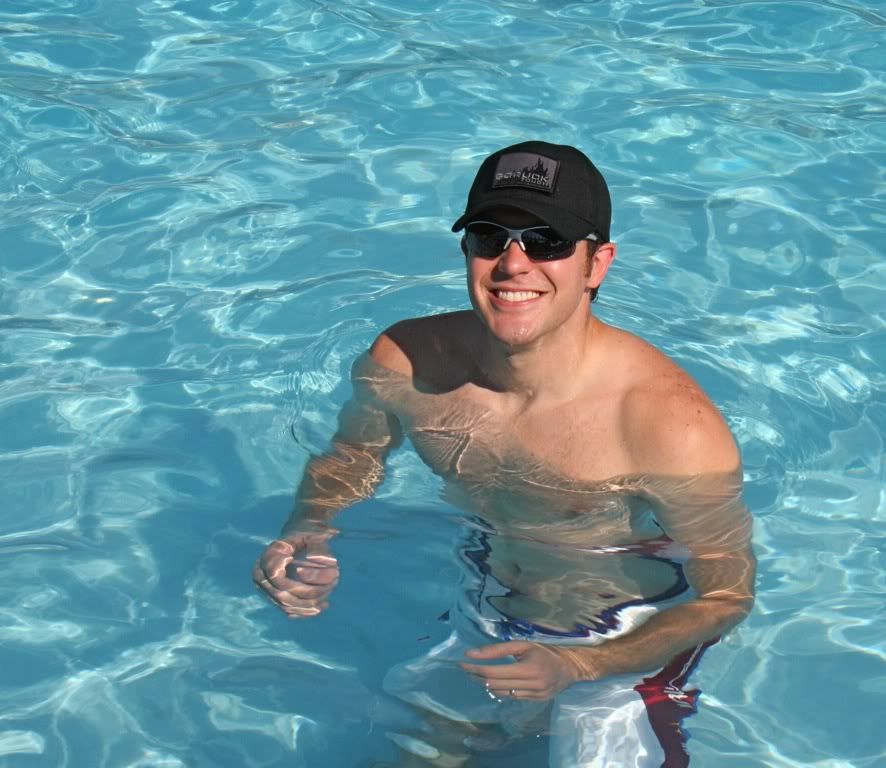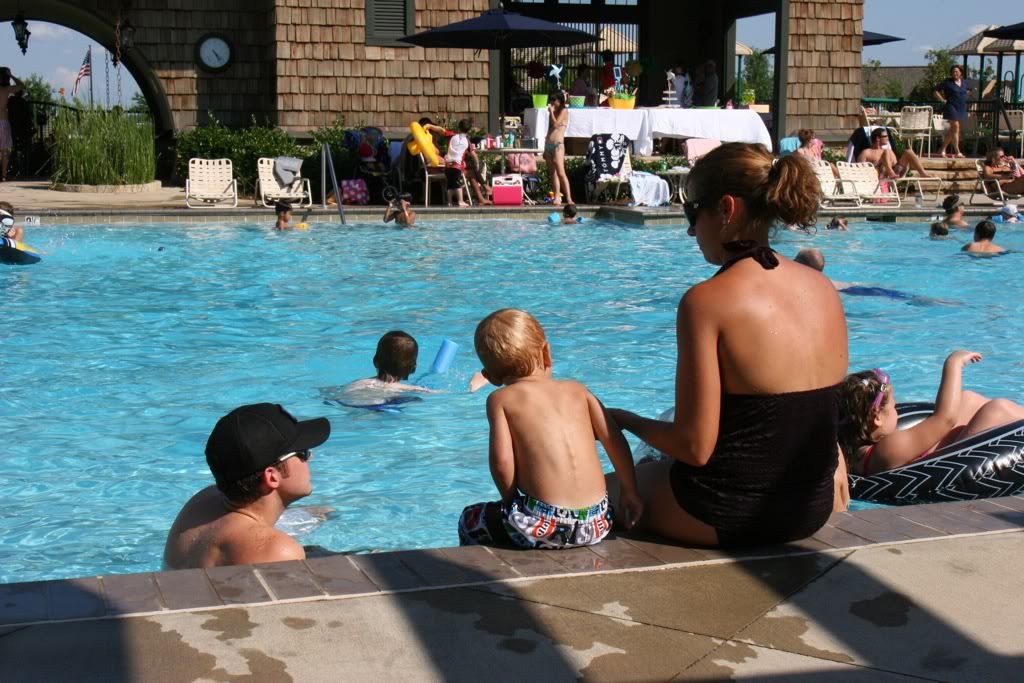 Check out our little fish...