The second part of our trip to Nashville consisted of doing a little sightseeing. We spent the latter part of Saturday, and Sunday morning checking out some of the sights.
The first neat thing about our trip, was our hotel. We stayed at the Marriott, right next to Vanderbilt's football stadium. Our view was pretty cool, and apparently our room is coveted during football season.
Here's the view of the stadium from our hotel room: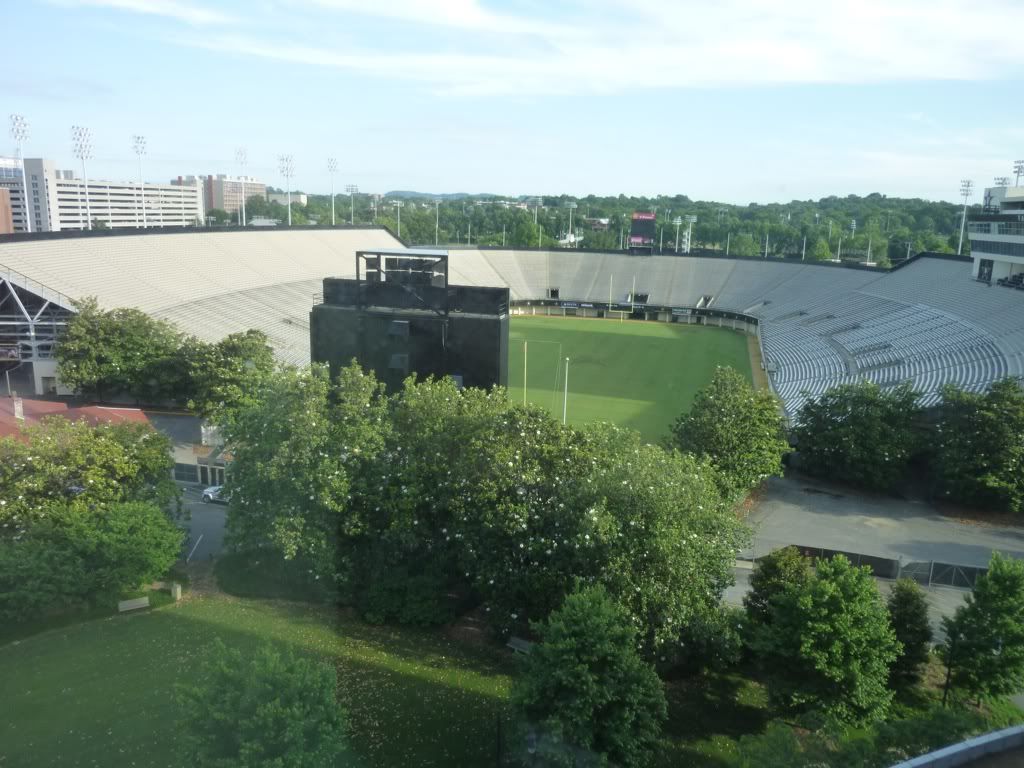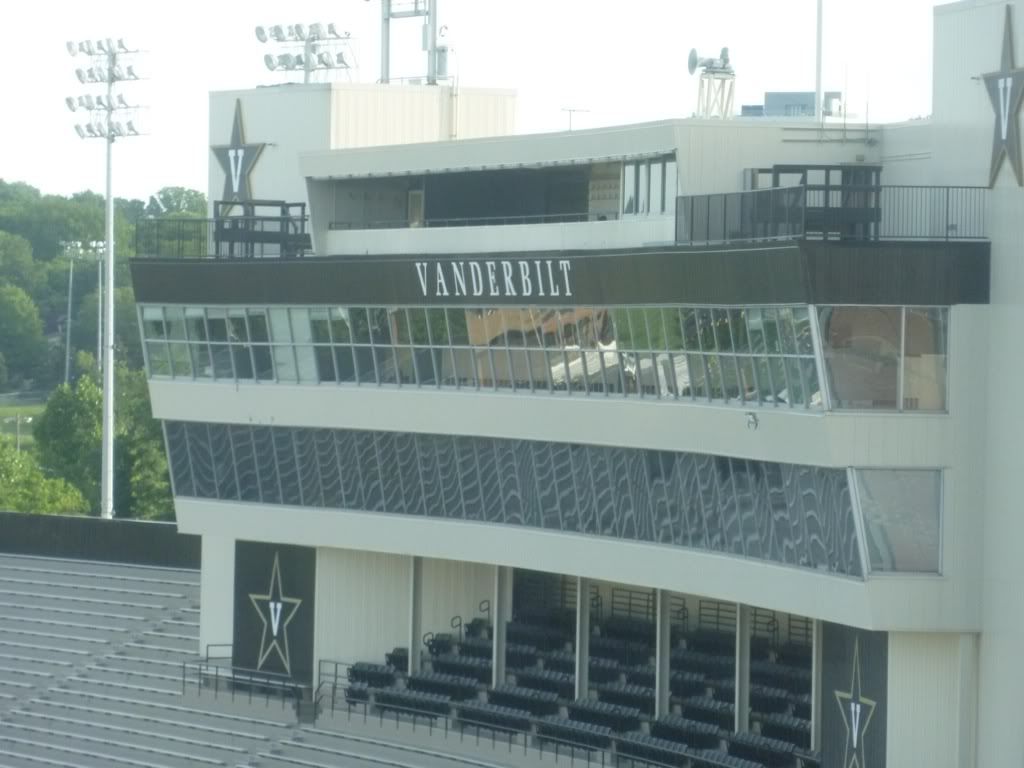 On Saturday afternoon/evening, we headed to Nashville's strip of bars and restaurants. Unfortunately for us, there was a Jimmy Buffet concert held that night, and the area was swarming with Parrotheads. There's nothing with Parrotheads, it was just extra crazy and crowded!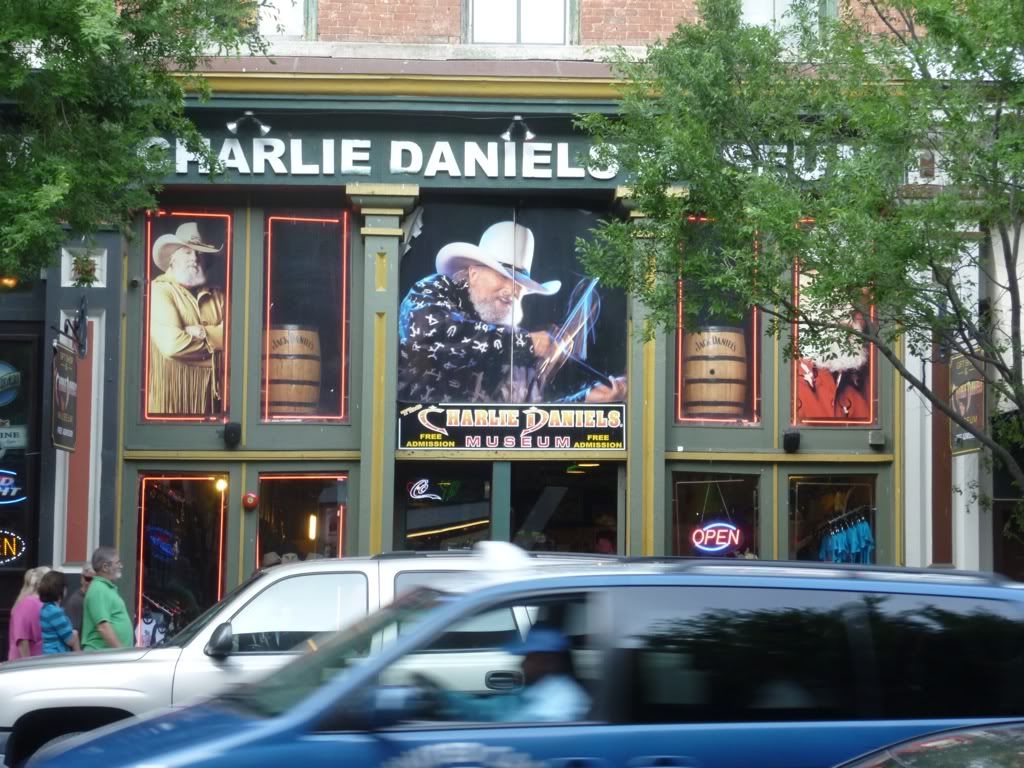 Bobby is not a fan of Elvis!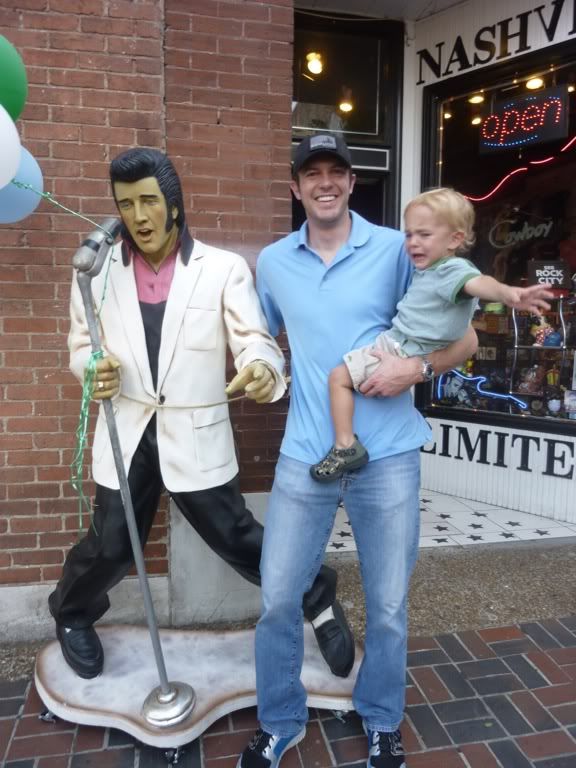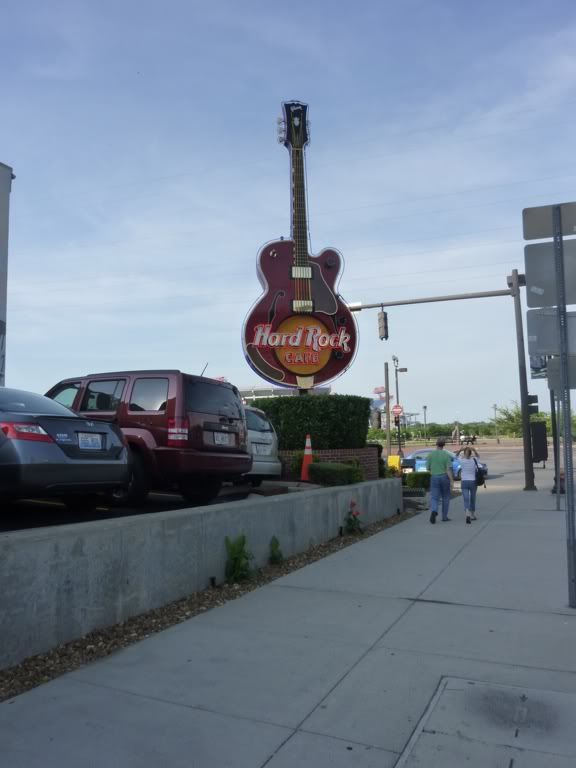 Tennessee Titan's NFL stadium:
Finally, we were able to find a local restaurant and hops establishment that did not have a wait!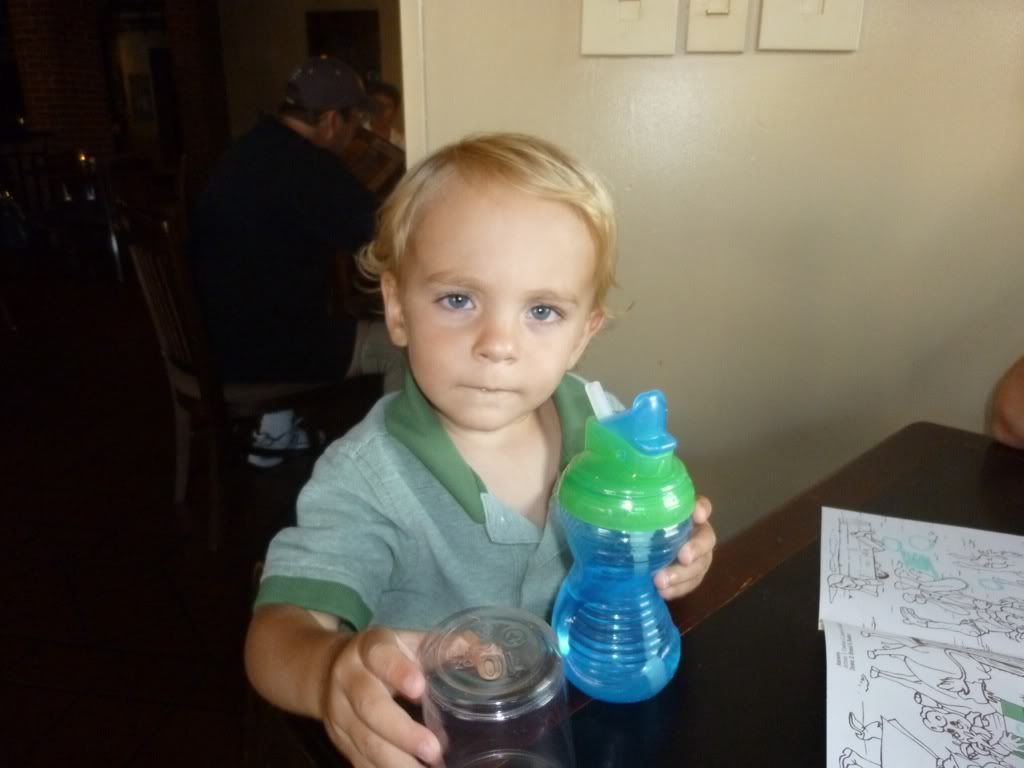 The next morning, we drove across the street from our hotel, and went to Nashville's Parthenon, or the "Athens of the South."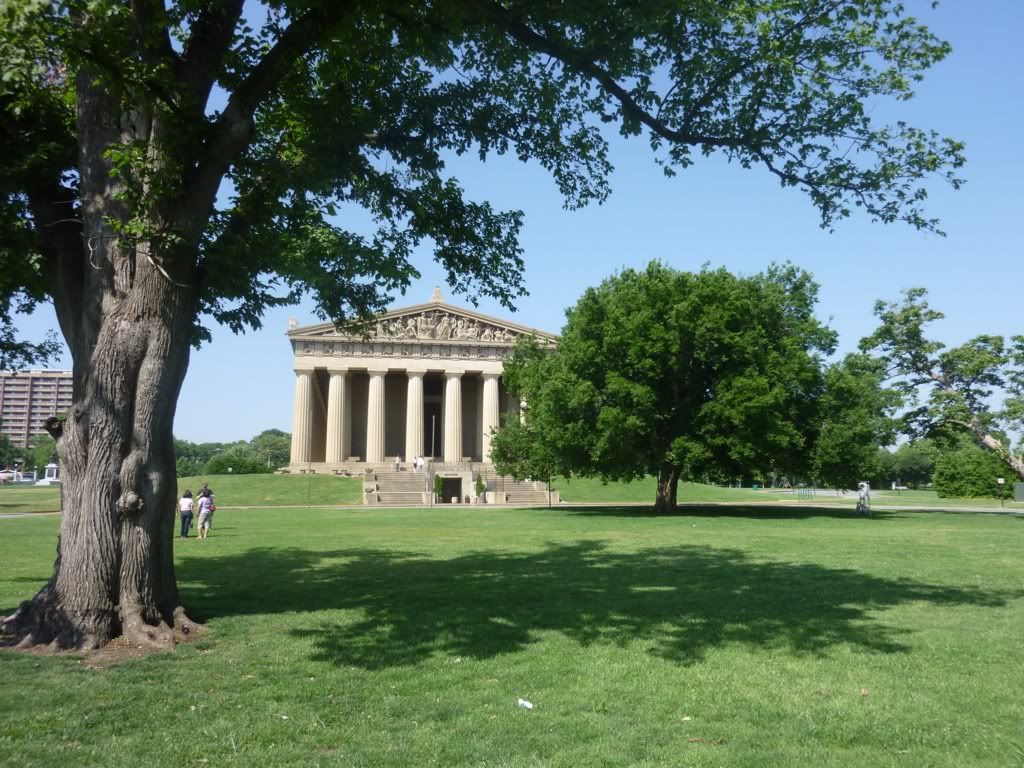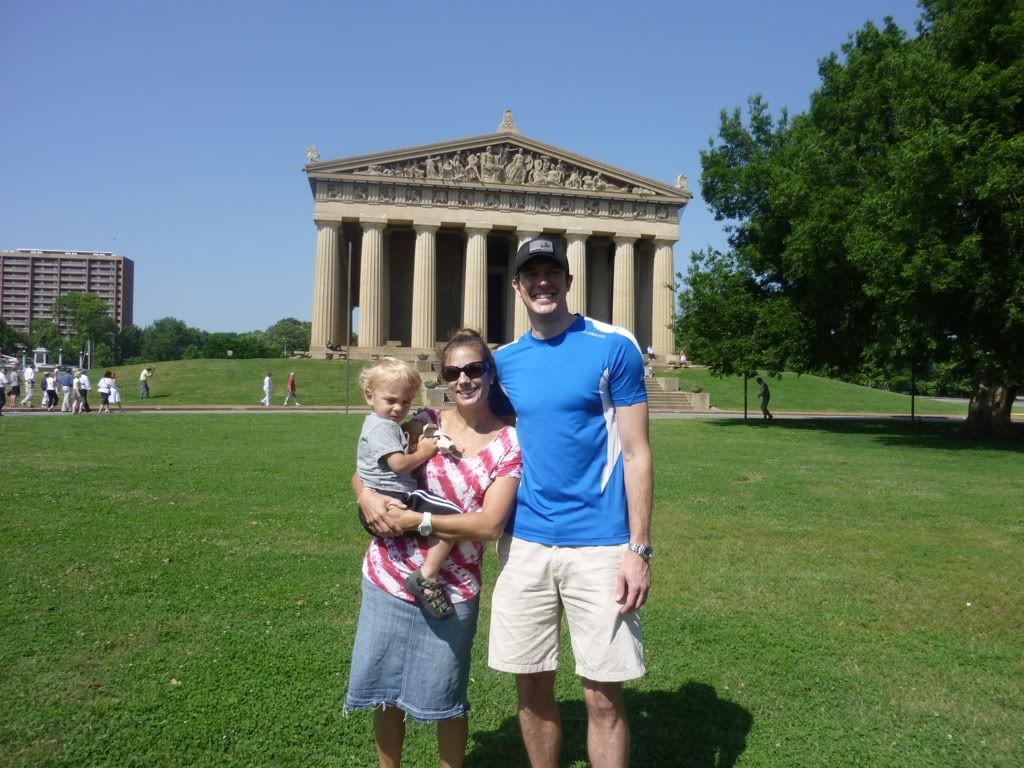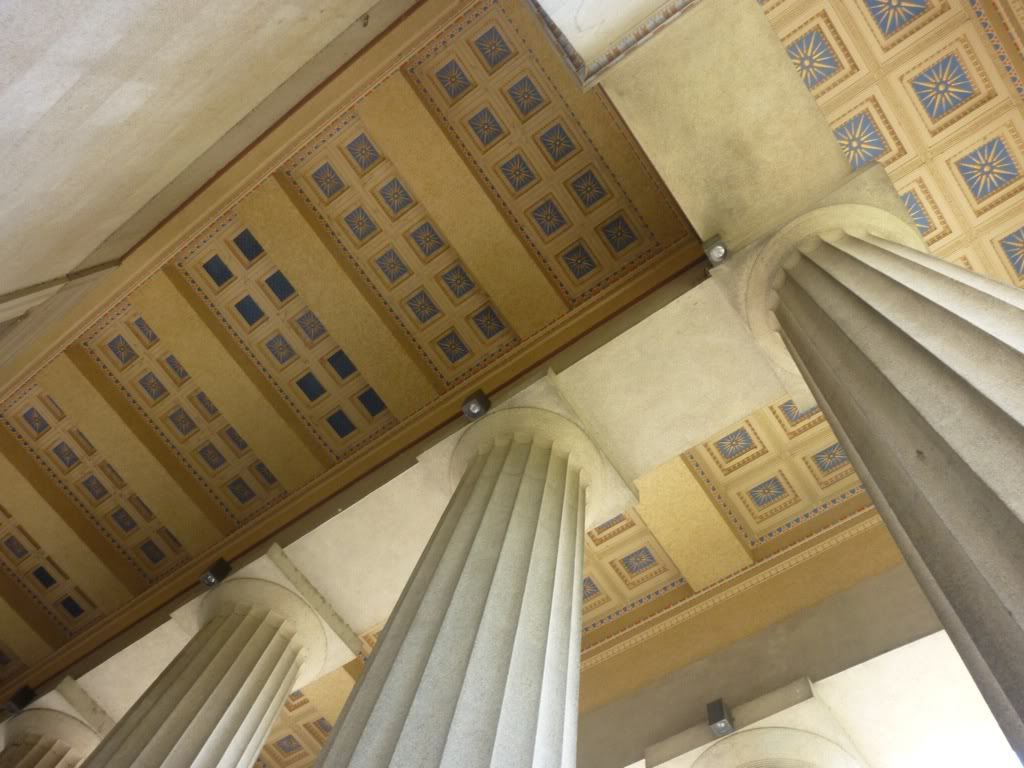 Love this picture!!!
You could see our hotel from the park.
We also took in some more sites while driving, like the State's Capitol building: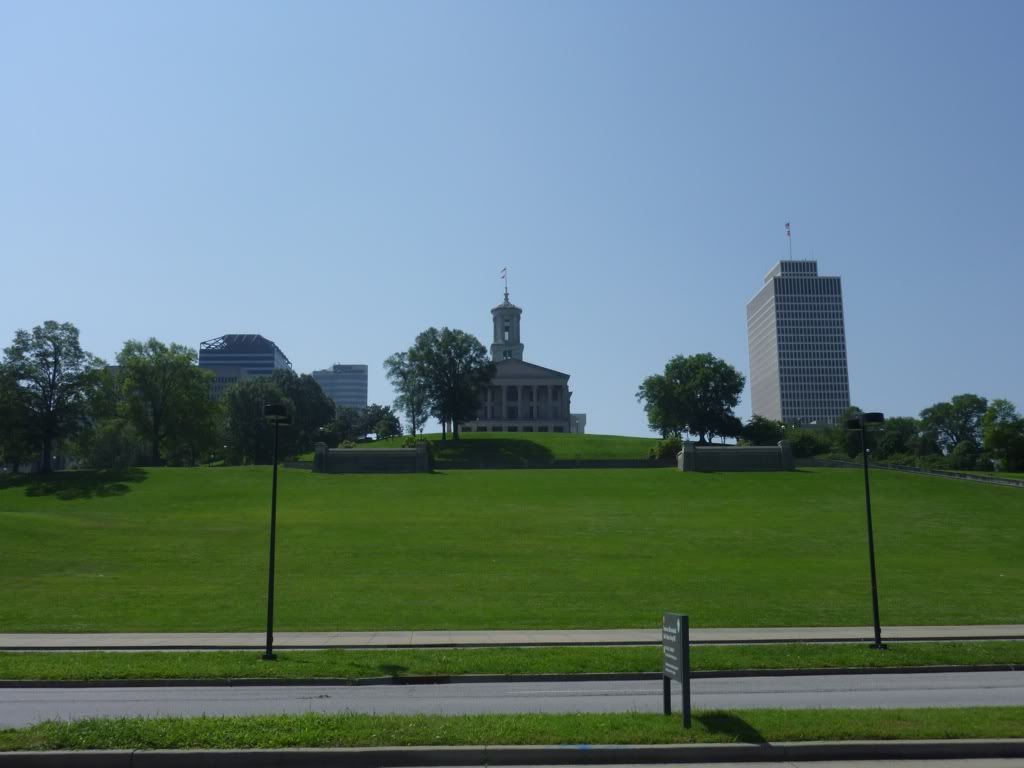 It was definitely a quick trip, but we had a great time! Bob and I want to go back, kids-free! My last post will be about the reason why we went to Nashville. It was for Bob to participate in a challenge called GoRuck. He's going to have to help me with the post, so hopefully it'll be up soon!