From April through October, our street has a Friday Night Porch Party, the first Friday of every month. We co-hosted, with another couple, at our house for the month of June. I love these get-togethers, as it allows for all our neighbors to become even closer. Each month has a theme, and ours was a picnic theme. We had fried chicken, sandwiches, pasta salad, baked beans, potato salad, watermelon, and all sorts of other goodies.
Here are some pictures from the night:
Thought this was a funny picture of Bobby...
Eleanor, Jenn, and Beth:
Tally (the mastermind behind these get-togethers) and Amelie:
Bob and Jeff:
The Wallace's:
Richard and the Brocato guys: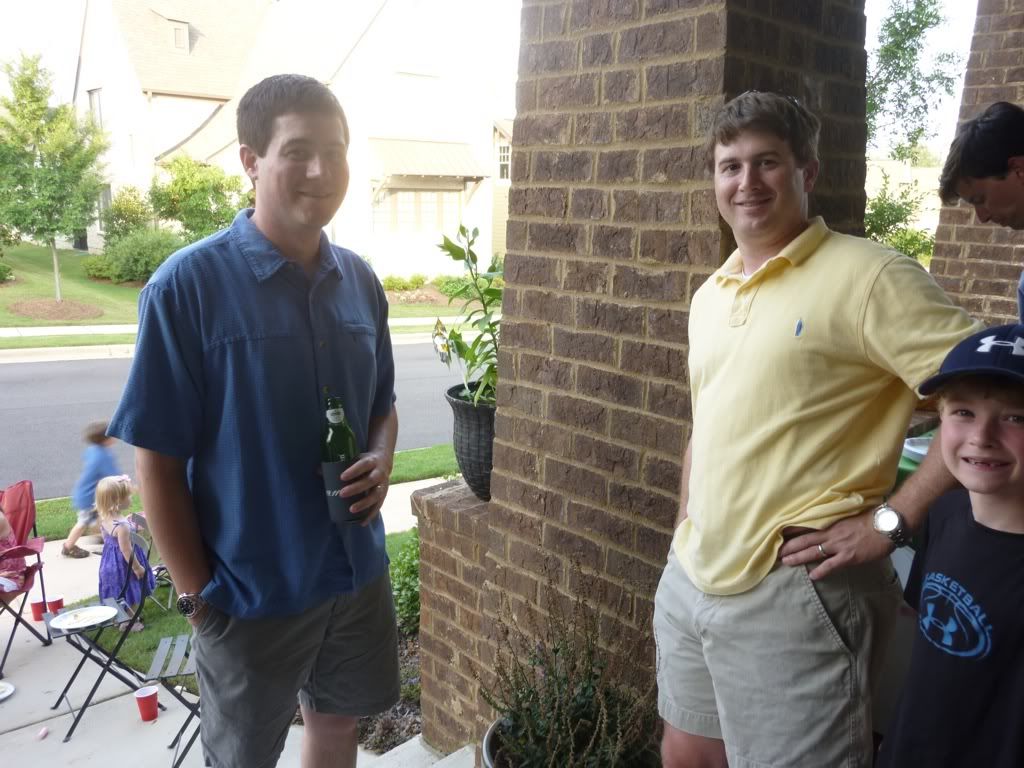 Beth and LeeAnn:
Volree and Cooper: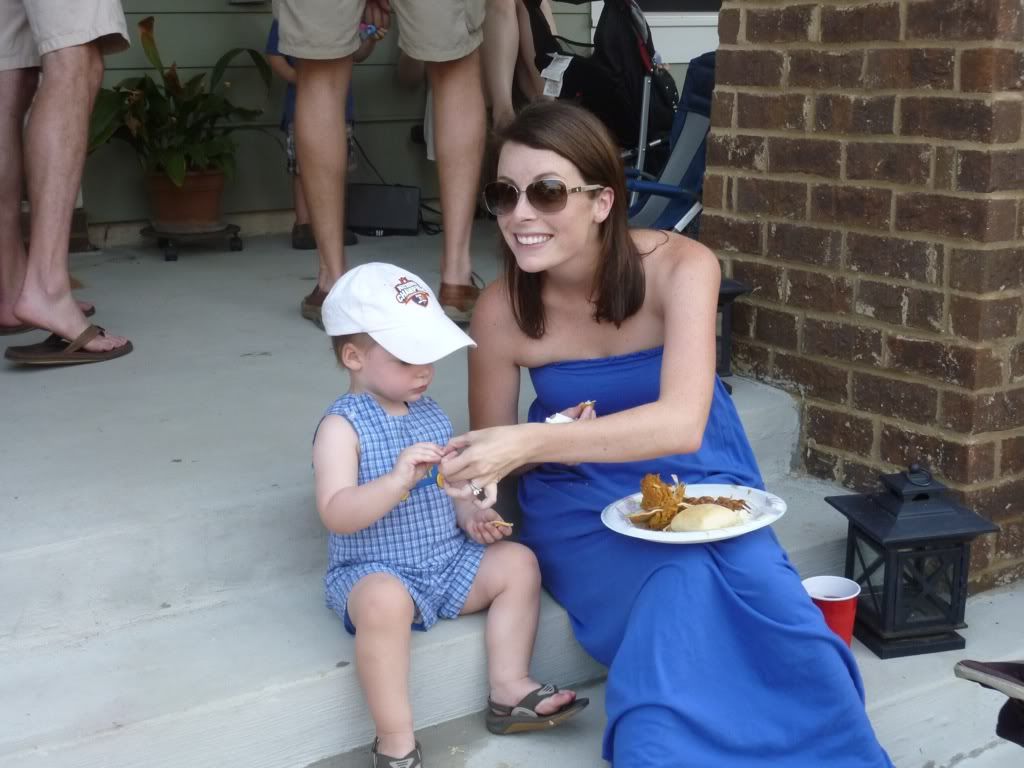 Group shot:
Our sweet neighbor, "little" Frank:
I'm looking forward to the next shin-dig!