After leaving Nashville, Memorial Day weekend, we headed back to Birmingham. Bob's brother from another mother, Mike and his fiance' Brandi, dog sat for us. We were planning on just dropping by to pick up Winston, but ended up staying the afternoon.
Mike and Brandi have a little girl, Ryen, who is the exact same age as Bobby. I've mentioned her a few times on the blog - like their first date. Anyhow, the two of them had an absolute blast swimming, and bouncing the afternoon away.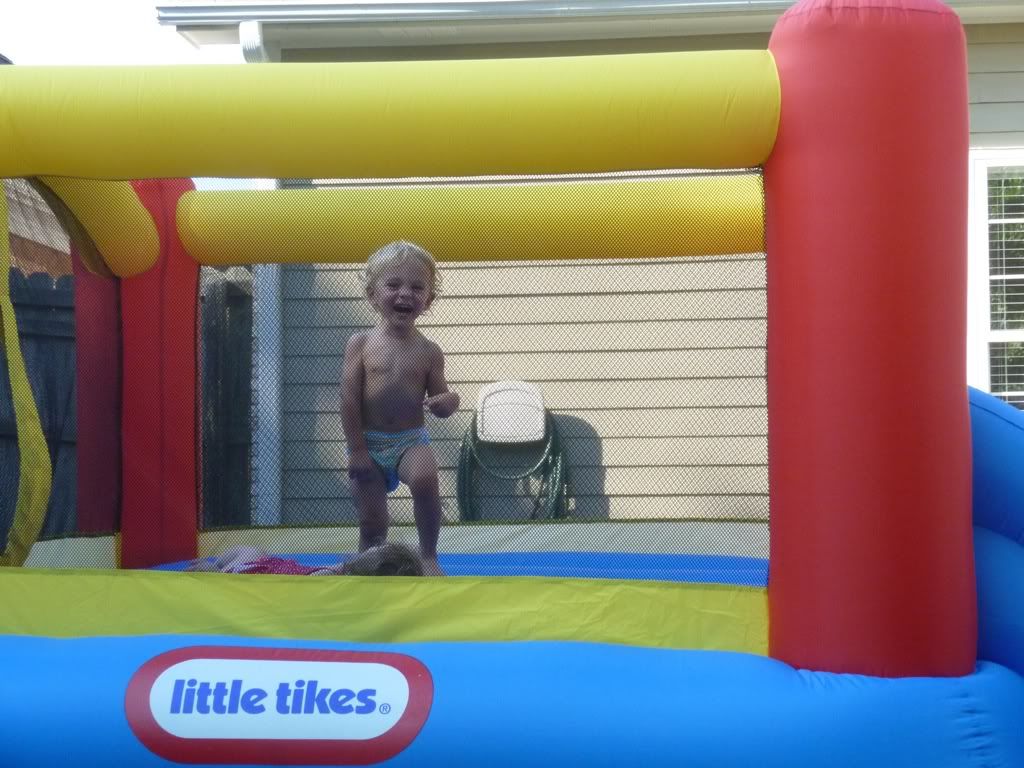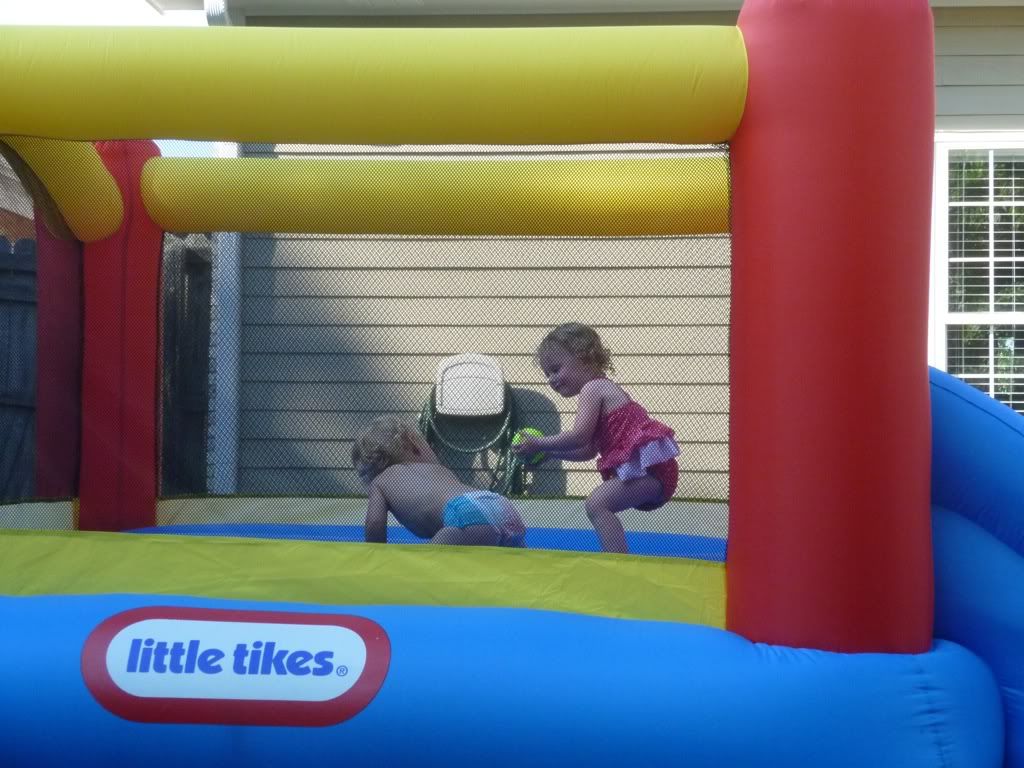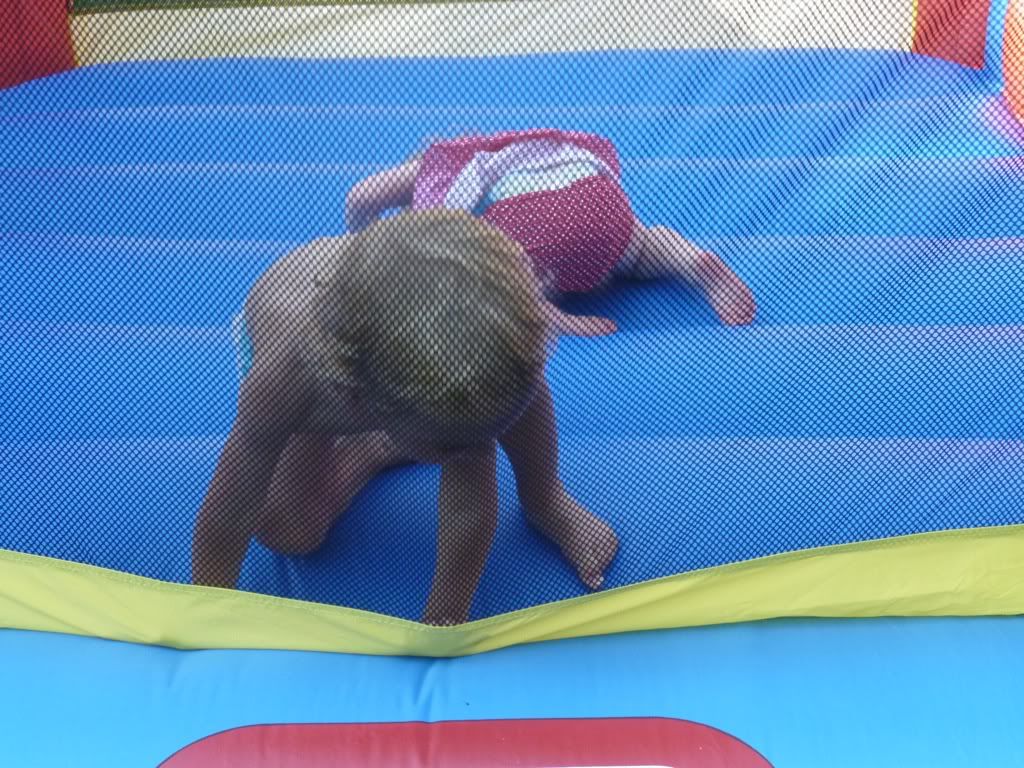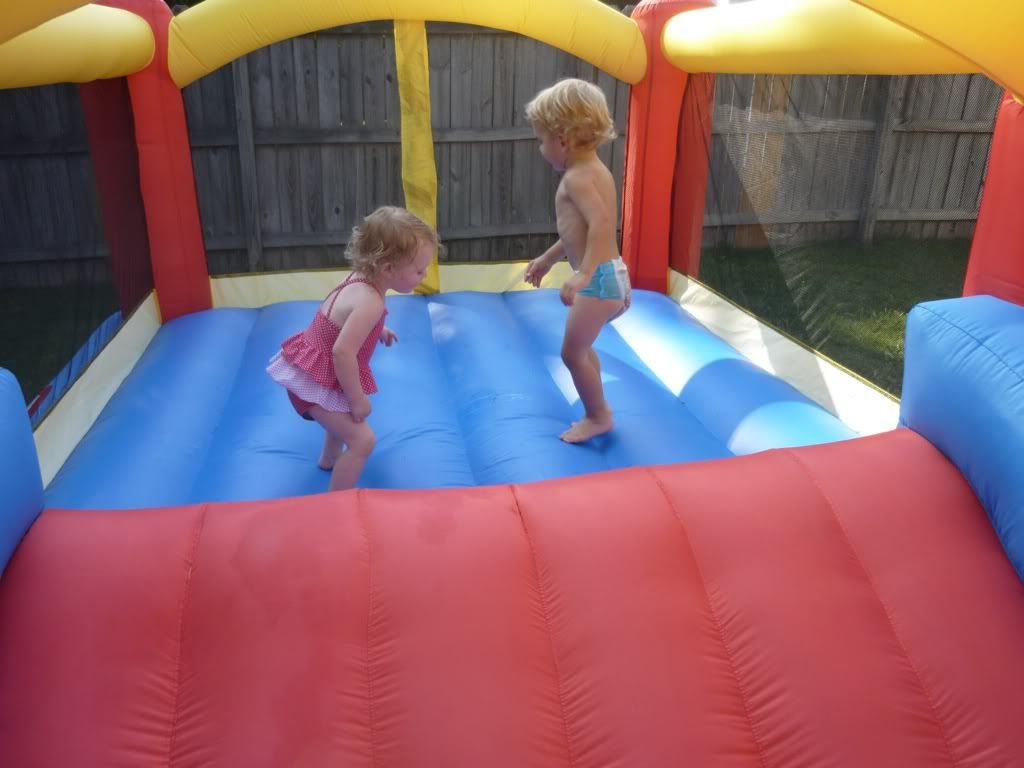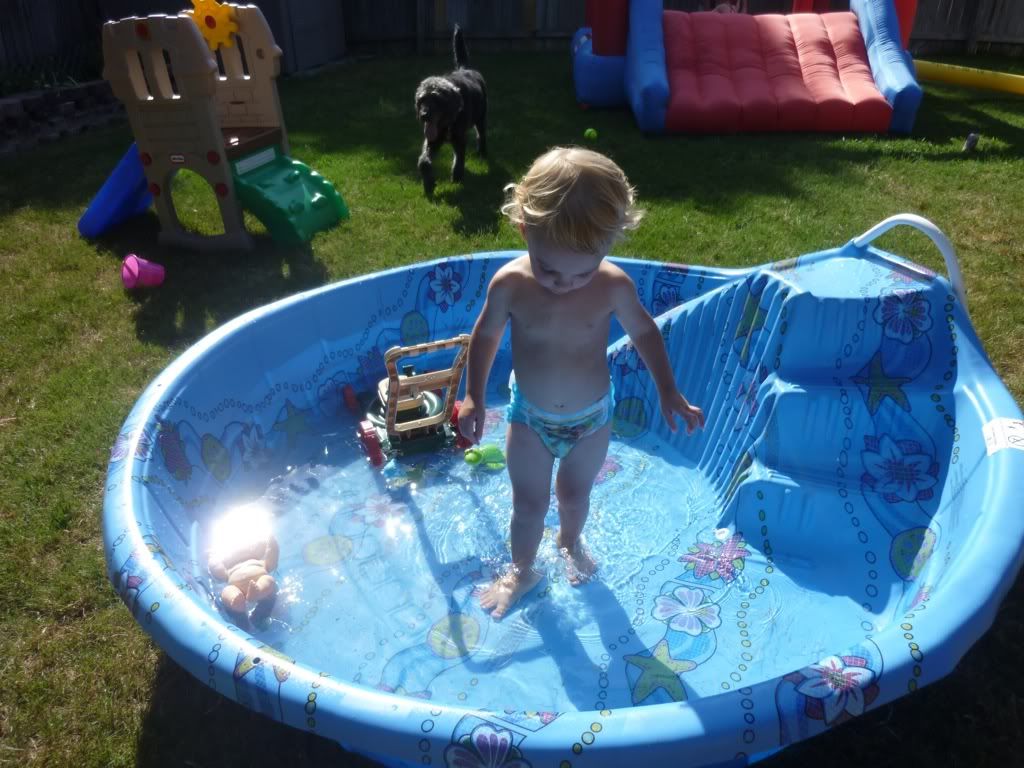 I'm not a big fan of bounce houses, for Bobby, at this age. They are often too big, and too crowded. But, this one was perfect! He loved it!